Germany and Belgium announced a series of arrests of individuals suspected of being members of the Islamic State (Isis) terror group. Authorities from the German city of Cologne released a statement on 8 February announcing they had made two arrests — of a Russian and a Syrian who may have trained with the IS (Daesh) in Syria.
Identified as Suleym K, the 19-year-old Russian national is suspected of joining the IS in 2014 after travelling to Syria via Turkey. He was arrested and placed in preliminary detention and will be tried for being a member of a terrorist organisation.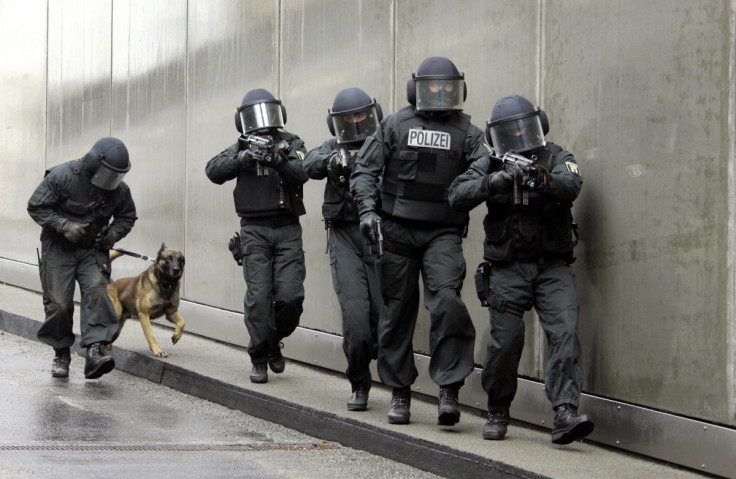 On the same day, authorities in Pomerania-Greifswald in north-eastern Germany arrested a 31-year-old Syrian man on charges of working with the IS at a checkpoint in Syria. He is also being accused of raping a woman in the region after luring her into a house under the pretext of getting an "exit permit" for herself and her children. Federal prosecutors will attempt to charge him for a war crime for the latter offense.
Additionally, the Federal Prosecutor's Office released a statement regarding large-scale raids across the federal state of North Rhine-Westphalia and the arrest of two suspects.
The operation was part of a larger investigation into local ties to the Jabhat al-Nusra (JaN) terrorist organisation.
"The two [individuals] are accused of having supported the foreign terrorist organisation JaN for several years," the official statement read. "They were supposed to collect donations and participate in the organisation and implementation of aid convoys. Specifically, hospitals and medical devices, medicines and foodstuffs have been delivered to Syria."
Prosecutors believe that the delivery of aid was being conducted through organisations like Medizin mit Herz (Medicine of Heart) and Medizin ohne Grenzen (Medicine without Borders).
Belgium also announced a series of arrests of a total of 11 individuals as part of an anti-terrorism investigation. The prosecutors said that while the men in question were not wanted in connection to any of the recent terror attacks in Europe over the past two years, their affiliations to other known and suspected terrorists is being investigated. However, Khaled Khattab, one of those arrested has been linked to the Brussels airport bomber Najim Laachraoui and was sentenced to seven years in prison for helping terrorist recruitment networks. He avoided arrest last year after escaping from Belgium.