Sweden is expected to bring back military conscription, in a bid to strengthen its national defence and expand the size of the armed forces. The move indicates the country's concerns over Russian influence in the Baltic region.
Swedish Defence Minister Peter Hultqvist on 2 March announced that mandatory military service would be reintroduced in 2018, seven years after it was abolished. "We have a Russian annexation of Crimea, we have the aggression in Ukraine, we have more exercise activities in our neighbourhood. So we have decided to build a stronger national defence," Hultqvist told Reuters. "The decision to activate conscription is part of that."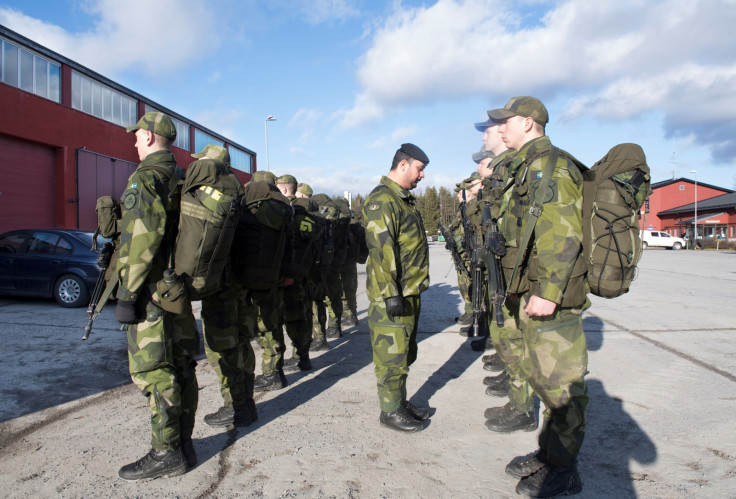 Starting 2018, men and women born in 1999 or later, will be eligible for the draft. However, only a small minority would be selected to serve, and motivation to be part of the armed forces would be an important factor in the recruitment process. The Armed Forces is planning for 4,000 recruits annually in basic military training in the next two years.
Since 1814, Sweden has not formally participated in any war and the idea of joining the military is not a popular one these days and a government inquiry reported that there was a shortage of personnel. With rising tensions, especially in regards to Russia, which lies across the Baltic Sea from Sweden, the country has been caught underprepared on a number of occasions. "[The] security environment in Europe and in Sweden's vicinity has deteriorated," Hultqvist explained during a TV interview, as cited by the Washington Post.
The decision to bring back the draft may in some part also be in reaction to US President Donald Trump's lack of commitment to the Nato deal and in extension, his military support of the US' smaller allies.
"If Trump implies that Nato countries which don't spend two percent of their GDP on defence will not be able to automatically count on American help despite the Nato guarantee, then the risk is much greater that the US will not come to the aid of countries like Sweden which aren't even in Nato and pay even less," Mike Winnerstig, a security policy expert at the Swedish Defence Research Agency, told The Local in January.