Swedish footballer sent off for 'deliberate' fart
Adam Lindin Ljungkvist defended his indiscretion saying: "I had a bad stomach, so I simply let go."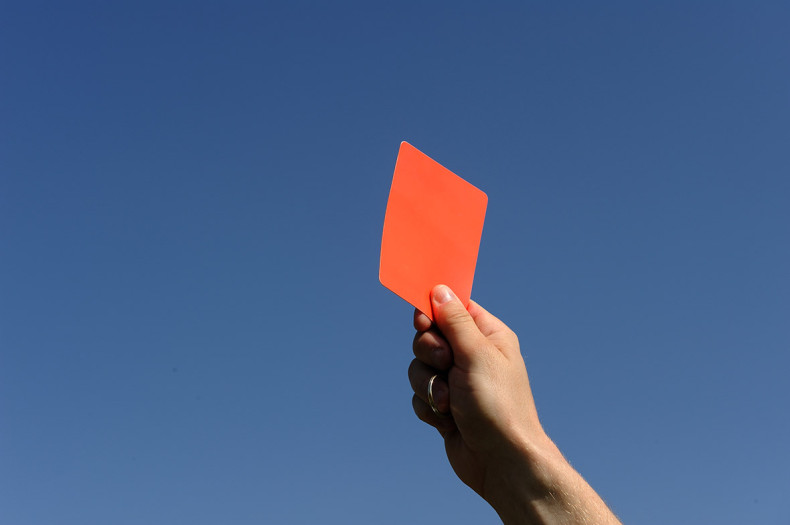 You might have heard commentators say a striker's broken through the defence but would they mention a defender breaking wind? A footballer in Sweden received a second yellow card for loudly farting during a division seven match in an act the referee described as "inappropriate" and "deliberate".
The left-back, Adam Lindin Ljungkvist, was playing in the match between Järna SK's reserve team and Pershagen SK when he let go. "I had a bad stomach, so I simply let go," the player told Länstidningen Södertälje, translated in the Guardian. "Then I received two yellow cards and then red. Yes, I was shocked, it's the strangest thing I have ever experienced in football."
Ljungkvist said he asked the referee if he was not allowed to fart - he said the referee replied "no." - "Maybe he thought I farted in my hand and threw it at him but I did not," continued the player.
The incident happened close to the end of the match and was corroborated by an opposition player: "I stood a good distance away but I heard the fart loud and clear. The strangest thing I've seen on the field."
The referee also confirmed the incident, saying he thought it was "deliberate" and done as a "provocation": "I perceived it as deliberate provocation. He did it on purpose and it was inappropriate. Therefore, he received a yellow card."