Swedish racer Helena Stahl defends eating her own dead horse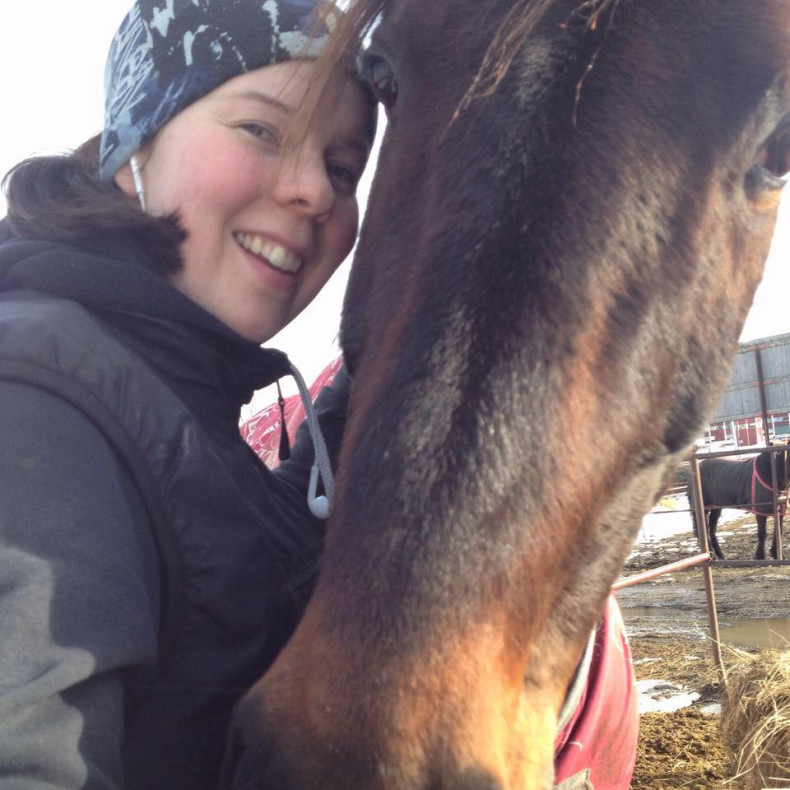 An amateur harness rider has sparked controversy after deciding to eat her competition horse. Helena Stahl, 24, from Sweden, cooked her beloved animal Iffy Mant and served it to friends and family as horse steaks, horse mince and even as a horse roast.
The animal – who Stahl described as her "very best friend" – was put down after being injured in an accident. The young Swede decided not to cremate or sell Iffy's corpse but instead to cook and eat her, saying it "felt right".
She said her friends thought Iffy was "the most delicious meat they have ever eaten" and revealed she now thinks of her late horse whenever she decides what she is going to eat next.
"For me there were no alternatives since I think the meat industry is going in the wrong direction, and to eat an animal that had a good life felt right for me," she told Swedish media group The Local. "I told my mother that if I could not eat meat from an animal that had a good life, I will never eat meat again."
Stahl competes in harness riding, a sport which sees riders pull along a cart. The sportswoman also earns a living as a horse groomer and carer.
First revealing her choice of meal in a Facebook post last month, she has since been attacked on social media as "disgusting" and "callous". Some even likened her actions to eating your own grandmother.
But Stahl defended her decision as "normal" and said she knew of other horse owners who had done the same. She wrote on Facebook: "Maybe it sounds terrible... how I can eat one of my very best friends? Either I ate her up, or the worms did it."
She added: "To eat meat from an animal that might never even get to see the sun, nobody thinks is odd. But to eat an animal that you, yourself, have taken care of is suddenly the oddest thing anybody has heard. I think that is scary."
The horse provided 154kg of meat which Stahl began eating when Iffy was put down in May 2015. With meat put in the freezer, it's taken six months to eat the animal.
One commentator posted on Facebook: "Weird girl! How the hell can you be like that? She should have shown respect and gratitude towards everything the poor horse has done for her. But she probably could not afford to cremate or bury or let the slaughter house take care of it."
Another user added, "You don't eat your friend, regardless if it is a dog, cat, horse or human... who's next?", while another asked: "Would you eat your grandmother after she dies?"
But others rallied to her defence. One fellow racehorse owner said: "I honestly don't understand all this hysteria. Mankind has eaten horsemeat since ancient times." Another added: "Why throw away the meat? From a veterinary viewpoint, if not there is no objection, it was her horse."
Stahl has since been bombarded with questions from people curious about what it was like to eat the animal she had grown to love.
In a New Year's Day message to her followers, she wrote: "We need to understand that Iffy and other animals we eat are dead. It is about how we take care of the animals when they're alive, not what we do with them later!"