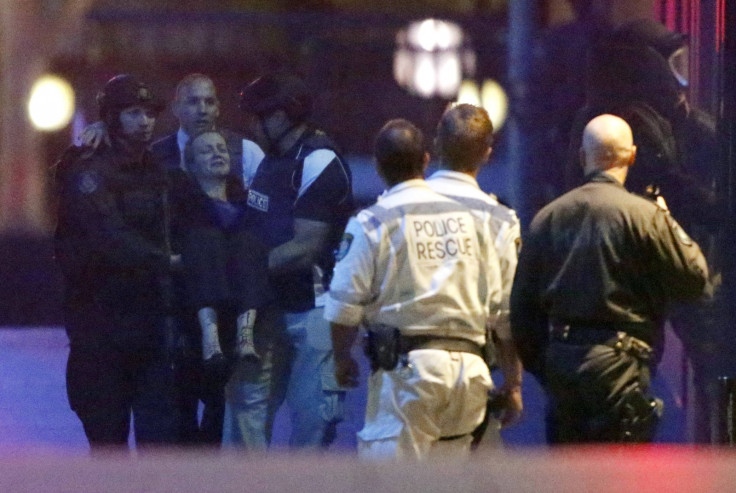 The 16-hour siege in the Australian capital Sydney on 15-16 December, which resulted in three casualties, including the hostage-taker, represented a new phase of terrorism for the country. Until then, Australia's counter-terrorism resources were expended mainly in Southeast Asia, Afghanistan and the Middle East.
Australia has a robust counter-terrorism plan for dealing with terrorism domestically, but it has rarely had to deal the kind of problem that occurred in Sydney this week. With the increasing radicalisation of Muslim youths, not just in Australia, but around the world, the counter-terrorism landscape is changing fast.
Not only have Australian-born Muslims been radicalised and now support jihadist schemes in Iraq and Syria, some have also created problems at home. More than 50 of them have had their passports cancelled. And two months ago, a Muslim youth, whose passport had been revoked, stabbed and seriously injured a policeman in Melbourne before he was shot dead by another policeman.
In anticipation of possible terrorist attacks, the government recently introduced new counter-terrorism laws, with a view to giving the law enforcement agents more power and preventing young Australian Muslims from joining the Islamic State. It is estimated that over 80 young Australians have joined IS.
Moreover, the Australian Security Intelligence Organisation (ASIO) raised the terrorism threat assessment level from medium to high in September 2014. "Medium" suggests that a terrorist attack is feasible and may well occur, while "high" indicates that a terrorist attack is likely. This was the first time the threat assessment level had been heightened since 2003.
The then ASIO Director-General, David Irvine, told the Australian Broadcasting Corporation (ABC) on 10 September 2014: "I'm certainly contemplating very seriously the notion of lifting it higher because of the numbers of people we are now having to be concerned about in Australia, because of the influence of Syria and Iraq on young Australians both in terms of going to those places to fight, but also in terms of what they are doing here in Australia with a potential intent to attack."
However, no security system is terror-proof. Man Haron Monis, originally from Iran, who was known to the security agencies, obtained a gun, and seized hostages at a restaurant. Monis had previously been convicted by the New South Wales supreme court of "using a postal service to cause offence", after he had pleaded guilty to writing offensive letters to the widows of Australia's dead soldiers. By the time he seized hostages, he was on bail in relation to several charges, which included an accessory to the murder of his ex-wife and over 40 sex assault claims.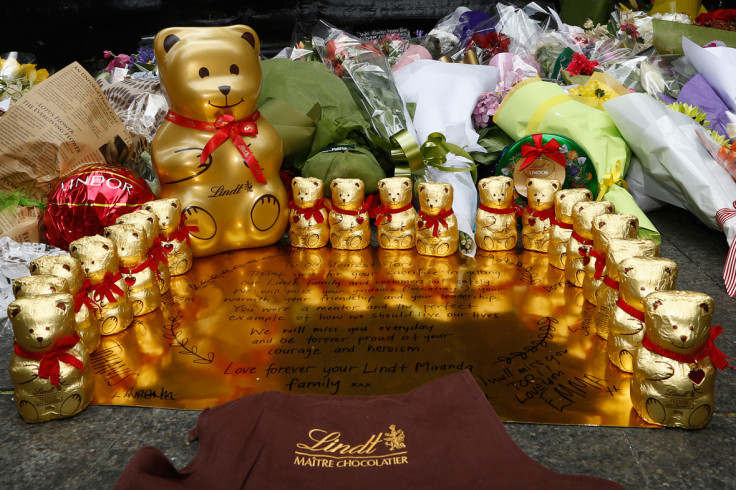 It was under the cloud of these court cases that Monis took hostages. The Arabic writing on the black flag, which he displayed in the Lindt Chocolat Café window, could be translated into: "There is no God but Allah and Mohammed is his messenger". However, partly due to the fact that Monis had had trouble with the law, many Australians did not take his claims to Islam in this incident seriously. Moreover, Australian Muslim leaders immediately condemned his illegitimate use of sacred symbols and described his action as a disgrace to their religion.
It is possible to make a few observations about the Sydney hostage-taking incident. First, it drew instantaneous global media coverage, thereby highlighting the fact that terrorism is a form of communication. By using violence against a few people, terrorists often seek to communicate to the whole world. Their immediate victims are merely instruments through which they propagate their message. Whether they die in the process or not, they would like their message to be broadcast around the world.
This week, Monis got his wishes because the 24-hour broadcasting media, CNN, BBC World and Sky News, as well as various sites on social media, focused on his actions. He had calculated that by using outrageous violence, his actions would seize the public imagination and draw global attention to his personal or political objectives.
Second, through violence, Monis sought to instill some wariness in ordinary Australians going about their daily business. He hoped to make Australians feel that routine activities, such as Christmas shopping or buying take-away food, should not be taken for granted. He sought to generate fear and compel Australians to alter their ways of life. In this sense, the siege tested the resilience of Australians.
Third, albeit ironically, the siege gave the law enforcement agencies a chance to put in practice the anti-terror skills and techniques, which they have acquired in training, especially risk assessment, containment and negotiation. Despite the tragic outcome in which the hostage-taker and two innocent people died, the New South Wales police and their federal counter-parts, as well as other law enforcement agencies involved, appear to have acted professionally throughout the siege.
Samuel Makinda is the professor of international relations and security studies, and the Founding Chair of the Security, Terrorism and Counter-Terrorism programme at Murdoch University, Perth, Australia.