Sydney family sue Qantas after toddler's hand mutilated by entertainment unit
Lawyers say toddler suffered a permanent disability and seek $200k in damages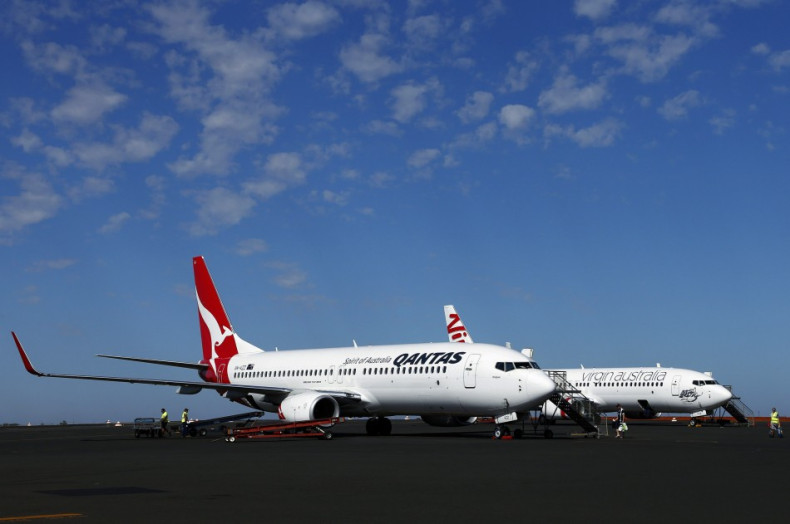 A family from Sydney is suing the airline Qantas for AUS$200,000 (£12,350, €144,400) after a two-year-old boy had his hand mutilated by a faulty in-flight entertainment system.
Cameron Dela Cruz was said to have lost part of his little finger when a unit fell on his hand during an A330 flight from the Philippines on 14 January, Australia's Sunday Telegraph reported.
His mother, Natalie, said the incident happened about one-and-a-half hours into the Qantas flight from Manila to Sydney, describing it as "very stressful, very traumatic".
She said: "The entertainment unit kept falling down, and to entertain a two-year-old you have to try to keep that TV up.
"His hand was on the armrest, and when the unit fell down it cut his finger quite deeply."
The family say the Qantas captain refused their request to return to Manila so the toddler could seek hospital treatment, meaning he had to make do with Panadol for the remaining six hours of the flight.
"It felt like the longest, worst flight of my life and we've done a lot of flying," Natalie Dela Cruz said.
The family's lawyers argue the family is entitled to $200,000 for negligence.
The claim, lodged in the New South Wales District Court, said the toddler had suffered a permanent disability that would impair his capacity to earn income in the future.
Qantas said a surgeon on the flight at the time provided medical assistance to the injured boy.
A spokesman said: "We were fortunate to have the assistance of a surgeon on board and the Captain also briefed MedLink who advised that due to the stable condition of the child it would be better to continue to Sydney."
The airline has 28 days to formally respond to the claim.