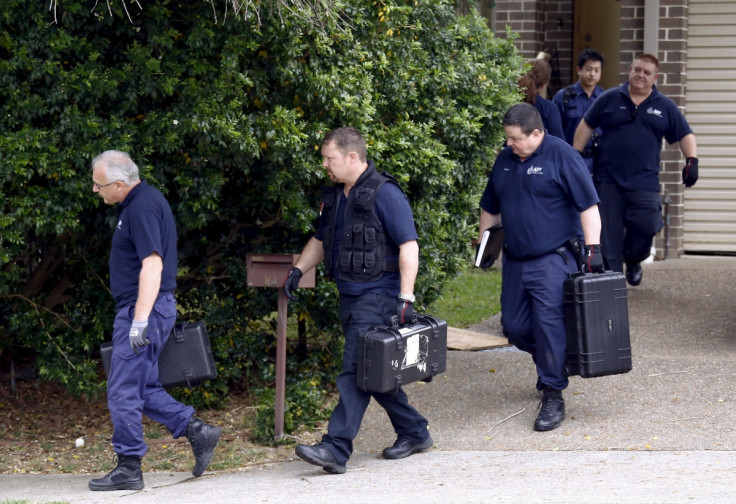 A schoolmate of a 15-year-old Iranian boy who gunned down a civilian member of Sydney police was among four young men arrested by Australian counterterrorism officers in connection with the killing.
More than 200 officers raided premises at different locations in the city on 7 October looking for clues into the murder of Curtis Cheng, 58, who was shot dead as he left the police headquarters in the suburb of Parramatta, on 2 October. Detectives believe the teenage shooter, Farhad Jabar Khalil Mohammad, who was killed at the scene by responding security forces, acted out of political motivations and received outside help.
Local media reported that police believe Farhad was given the gun, which he later used in the attack, by members of a Middle Eastern crime gang at a mosque in Parramatta.
As part of the investigation, houses in the suburbs of Guildford, Wentworthville, Merrylands and Marsfield were searched by officers who arrested two young brothers, aged 16 and 18, and two 22-year-old men. A fifth man, aged 24, was also detained but on an unrelated fraud allegation.
"Today's operation is a clear indication of our determination to actually find out who murdered Curtis Cheng and to take all necessary action that we possibly can," Deputy Commissioner Catherine Burn said. "It's a very, very serious concern that in the heart of our community there is attack planning that is under way and that may have led to what we saw on Friday."
Most of those arrested were already on police radar as three of the four addresses raided had also been targeted in a large counterterrorism swoop last year. Journalists reporting from outside one of the houses in Merrylands were pelted with eggs from a neighbouring building.
The arrests came as detectives investigating the alleged radicalisation of Farhad were focusing on his school connections. The younger of the two brothers held in Wentworthville also attended Parramatta's Arthur Phillip High School and had had a previous run-in with police in the past year, when he flew an Islamic State (Isis) flag and yelled abuse at pupils of a Christian institute in a nearby neighbourhood.
According to the Australian Daily Telegraph, he shouted "slaughter the Christians" as he sat in a vehicle outside the Maronite College of the Holy Family in Harris Park. He was subsequently ordered to report to police for three month and to participate in a youth offender programme.
Earlier this week, police held another school friend of Farhad, over allegations he made online threats against police. He was part of a small group of Muslim students who attended lunchtime prayer sessions at a nearby mosque, local media reported. The religious meetings have now come under police scrutiny.
The case raises questions about Australian authorities' monitoring of home-grown radicals after it emerged that the gunman was not flagged up as a subject of interest despite his connections with suspected radicals investigated last year.
"For 24 hours, seven days a week, people go and do certain things and it's a reality of life we can't be everywhere with everybody at every single second of the day," Burn said. "While the events of last Friday are disturbing, we have to be better than those who want to disrupt our lives.
"It's important that we get on with our lives. But we have to be vigilant, be aware and be ready to make a call if you see or hear anything suspicious," she said.