Anzac Day beheading plot: Youngest British terrorist jailed for life over Isis-style massacre plans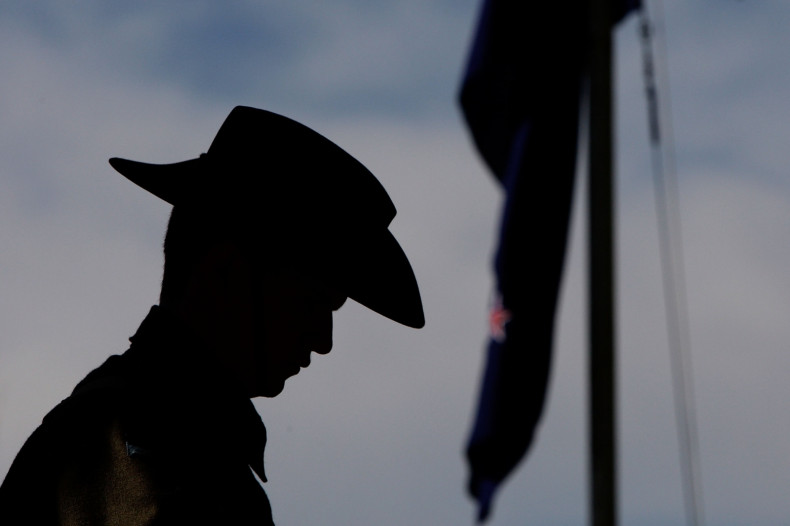 A British teenager who admitted to plotting an Islamic State (Isis)-style terrorist beheading attack during Australia's Anzac Day was jailed for life on 2 October. The 15-year-old from Blackburn pleaded guilty at Manchester Crown Court to inciting terrorism by encouraging the murder of police officers during the 100th Anzac Day ceremony in Melbourne.
After being radicalised online by jihadist propaganda, from his home in Blackburn the boy plotted a massacre that would have resulted "in a number of deaths" with an alleged Australian jihadist named Sevdet Besim. The suspects agreed the best way to commit the attack was to run over a police officer with a car before attacking their victim with a knife.
The pair exchanged thousands of messages online about how they would kill police officers during Anzac Day, held annually on 25 April, which commemorates Australian and New Zealand soldiers killed during the First World War. While planning the attack, the boy is said to have suggested to Besim to "break into someone's house and get your first taste of beheading" before committing the Anzac day plot.
The boy, who cannot be named for legal reasons, was just 14 years old when he was arrested in April and is now Britain's youngest convicted terrorist. He was told he must serve a minimum of five years before being eligible for release.
During the sentencing hearing, Prosecutor Paul Greaney QC told Manchester Crown Court: "Mr Besim expressed a preference for a combination of a car and knife attack and [the defendant] advised him to buy a machete and sharpen it, run over a police officer and then decapitate him.
"[Besim] also spoke of his desire to be a suicide bomber, stating that if he had to choose where to detonate his bomb it would be on a plane in order that he could maximise the fatalities." The court heard how the attack was "within days" of succeeding.
When Besim was arrested a week before a war remembrance event was due to be held, he was in possession of a knife.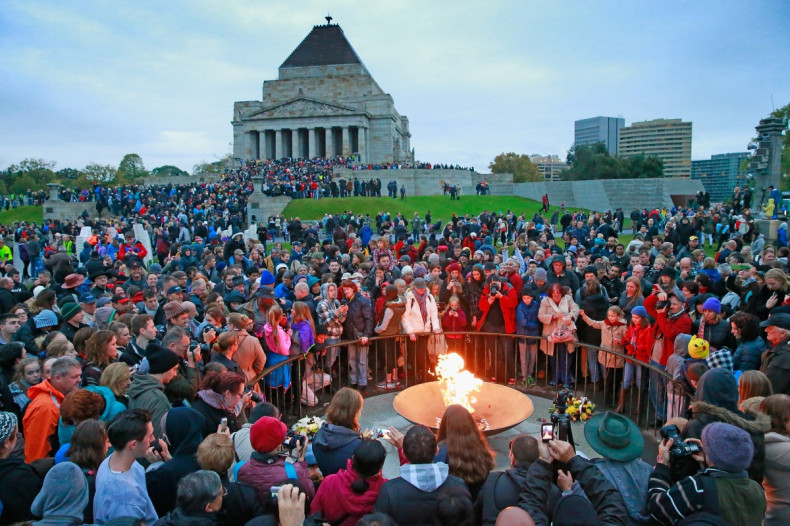 Judge Justice Saunders told the boy it was "chilling" how one so young could have become so radicalised that he was "prepared to carry out this role intending and wishing that people should die". He added: "Had the authorities not intervened, [the defendant] would have continued to play his part hoping and intending that the outcome would be the deaths of a number of people.
"In March 2015, he would have been pleased if that had happened. He would have welcomed the notoriety that he would have achieved."
The boy was originally arrested in March on suspicion of threatening to kill his teachers after he told one he would cut his throat and "watch him bleed to death" and told another teacher: "You are on my beheading list."
Following examination of his mobile phone, evidence of online communication with Besim raised concerns around his extremist views and he was arrested for terrorism offences. Police said there is no suggestion the boy was actively looking to target his local community or premises in Lancashire or the rest of the UK.
Lancashire Constabulary Assistant Chief Constable Tim Jacques said: "The early identification of this threat was through the vigilance of both Lancashire Constabulary staff and our partners involved in safeguarding vulnerable people. This excellent partnership and the relationships that have been built up over many years saved lives overseas.
"At the time of his arrest in March 2015, the boy was subject to local safeguarding arrangements. Concerns were shared with us by partners and this led ultimately to the disruption of this evil plan. We remain committed to preventing vulnerable people being drawn into terrorist-related activity. We will work closely with communities and our partners to address any form of extremism.
"Our purpose is to keep the public safe; this includes ensuring that vulnerable individuals of any age, faith, ethnicity or background receive support before they are exploited by those who promote terrorism and before they become involved in criminal terrorist activity."