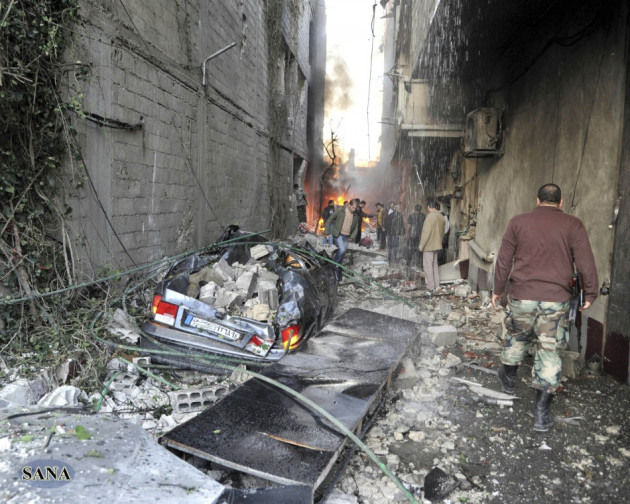 Two car bombs killed at least 29 people in a southeastern district of Syria's capital, Damascus according to Britain-based Observatory for Human Rights.
State news agency Sana - puts the death toll to 34 - said "terrorists" were behind the twin bomb blast that shook Damascus suburb of Jaramana.
Jaramana is mostly loyal to President Bashar Assad and clashes between government forces and rebels took place in the district before the explosion, the BBC reported.
"Terrorists blew up two car bombs filled with a large amount of explosives in the main square of the town," Sana reported.
Another car bomb in the same district killed 11 in October. Jaramana is home predominantly to Druze and Christians while rebels are mainly Muslim Sunni.
The regime of Bashar al-Assad has been labelling as terrorists the rebel forces since the start of the 20-month civil war, claiming the rebellion was led by extremist Islamic groups.
Extremist Islamic groups such as al-Qaida-linked al-Nusra Front and the Tawhid Brigade fight alongside the Free Syrian Army in the civil war, but do not represent the majority of the rebels.
Syrian rebels are building on their recent momentum in the civil war after and recently sacked an air force base south of Damascus in the Sayyida Zainab area.