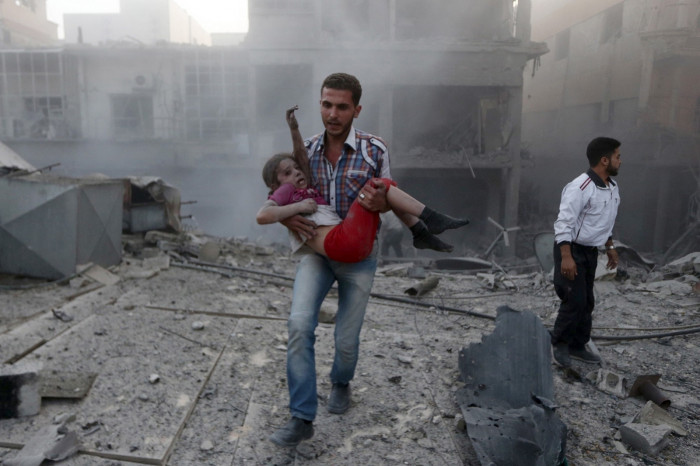 At least 36 people, including children, are reported to have been killed in an attack on a suburb of Damascus, Syria reportedly carried out by forces loyal to the regime of Bashar al-Assad.
According to UK-based Syrian Observatory for Human Rights, soldiers attacked the suburb of Douma using improvised Iranian-made weapons known as "elephant rockets" due to the distinctive sound they make when fired.
Elephant rockets are made by attaching rocket motors to larger bombs, increasing explosive power but reducing accuracy, according to al Jazeera.
U.N. special envoy Staffan de Mistura, who has just completed a short visit to Syria during which he met Assad, roundly condemned the attacks.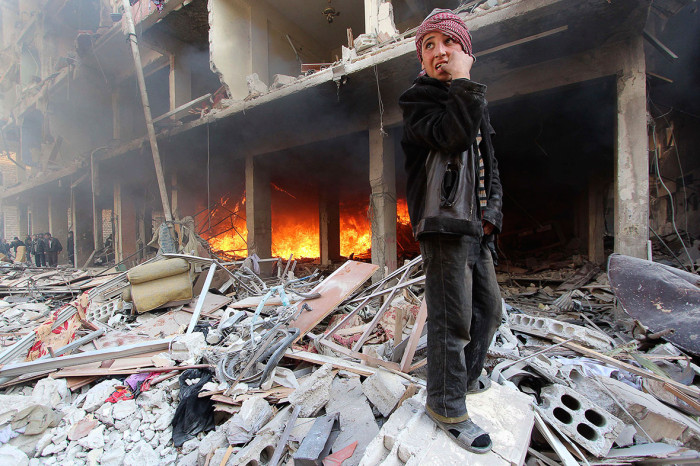 "The special envoy stresses that the heavy bombings by government forces last night on Douma, which caused significant civilian casualties, calls for a strong condemnation," said a UN statement following de Mistura's visit.
"No context justifies the indiscriminate targeting of civilian areas or the use of collective punishment by a government."
Rebels have occupied Douma for three years and it has regularly been attacked by al-Assad's troops, who are now thought to control only around 30 per cent of Syria, having lost major cities including Idlib and Palmyra.
Assad's troops are accused of using barrel bombs and chemical weapons in an increasingly desperate bid to fight rebel groups including the Nusra Front and Islamic State (IS), also known as Isis.
Speaking on 16 June, US Secretary of State John Kerry again condemned the use of chemical weapons by the regime.
"I think everybody's patience is wearing thin with respect to the extraordinary depravity of the weaponry and mechanisms for delivery which Assad has used against his own people," said Kerry.
Over 200,000 people have died in the four-year conflict, with millions more displaced. Many have attempted to reach Europe via land and sea.
Earlier this week UNHCR chief Zeid Ra'ad al-Hussein said Europe should do much more to help refugees fleeing the violence.
"It is well within the EU's means to give refuge, over a number of years, to one million refugees displaced by the conflicts in Syria and elsewhere," said al-Hussein. "This would represent barely 0.2 percent of the EU's population."