The ceasefire between government forces and rebels in Syria is largely holding despite skirmishes in some areas, the top UN envoy for the country has said. Nearly a week into the US- and Russia-brokered "cessation of hostilities" between the majority of the warring parties, Staffan de Mistura said the level of violence had gone down considerably.
But he warned that the situation in the country remains "fragile" and that sporadic fighting was continuing in several places, including Damascus, Homs and Latakia.
The US and Russia agreed to push for a broad ceasefire in Syria in February to allow humanitarian aid to be dispersed in the areas worst-hit by the fighting.
The truce does not apply to combat operations against jihadist groups such as Islamic State (Isis) and the al-Nusra Front.
More than 250,000 people have been killed in Syria since fighting broke out between government forces and opponents of President Bashar al-Assad in 2011.
Peace talks
"In general, the cessation has been holding," De Mistura was quoted as saying by the Associated Press news agency.
"Unfortunately, we have to admit... there are still a number of places where fighting has continued."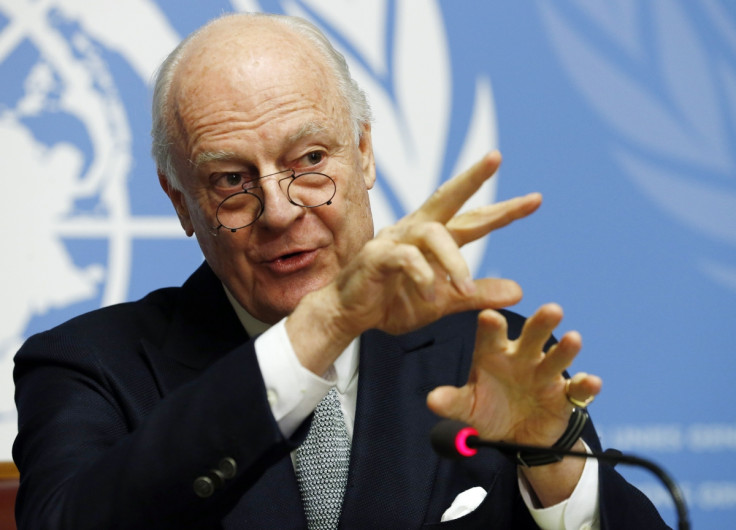 De Mistura added that the new round of peace talks between the warring parties, scheduled to begin in Geneva on 9 March, was "not open ended".
The previous round of talks broke down in February due to an escalation in fighting in Syria.
The negotiations involve proximity talks, with UN diplomats travelling back and forth between the rival delegations in separate rooms.
De Mistura's remarks came as Amnesty International accused regime forces and its Russian allies of deliberately targeting hospitals in rebel-held areas.
The rights group said it had gathered "compelling evidence" of deliberate air strikes on six medical facilities in Aleppo over a three-month period.
Meanwhile, Syrian state news agency Sana reported a countrywide blackout in Syria on 3 March caused by unknown reasons.