Members of the Free Syrian Army (FSA) fighting Bashar al-Assad have found some novel ways to relax amidst the dystopian wreckage of their country's civil war.
New images from Syria reveal a stark contrast with the barbaric snapshots of war, with anti-government fighters taking time out from the conflict to play games and music in the rubble.
In the picture above, Free Syrian Army fighters relax by dressing a shop mannequin in army fatigues in the Salaheddine neighbourhood of Aleppo, a city which has seen some of the fiercest fighting so far in the 23-month civil war.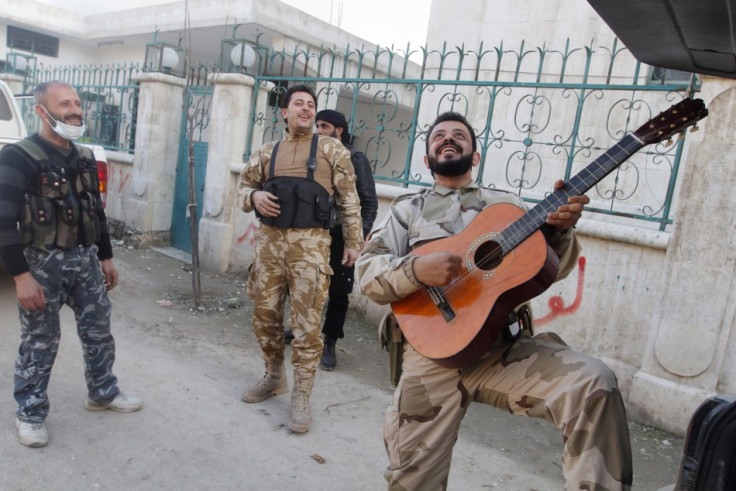 In the picture above and below, FSA fighters throw rock shapes with a guitar and dance to a drum beat near Nairab military airport in Aleppo.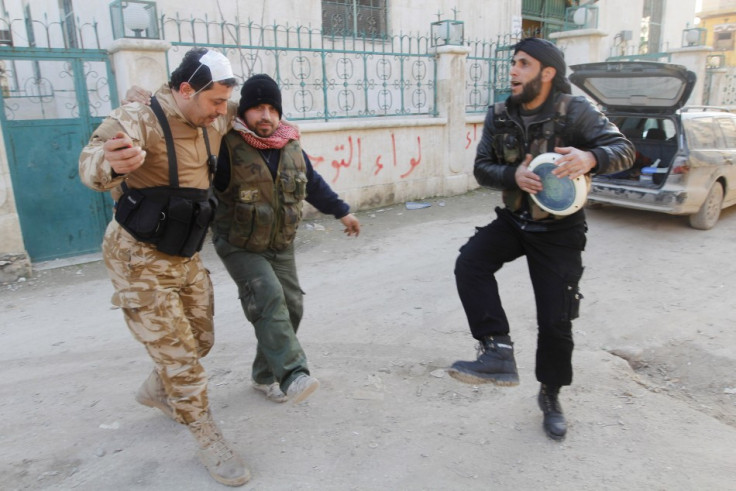 And it appears British singer Dido is supplying a soundtrack for the rebels, with Free Syrian Army fighters adopting her latest song No Love Without Freedom as their anthem.
Dido, whose music is condemned as catatonic by critics, has now declared she is the "sound of conflict."
"The whole thing sounds quite unreal to me," Dido told the BBC.
"Is that going to make you fight properly? Maybe you want something else. Like AC/DC.
"There's even videos now from Syria. It's pretty amazing, I certainly wasn't writing about that.
"But when you write an intensely personal lyric, the thing that often surprises you is that it's about most things for other people."
Smoking hookah pipes is an old custom which is still enjoyed amid the smoke of war today. Below, two fighters relax near Menagh military airport, in Aleppo.
Here, three men enjoy a game of darts on one of the bullet-riddled walls of al-Midan, Aleppo.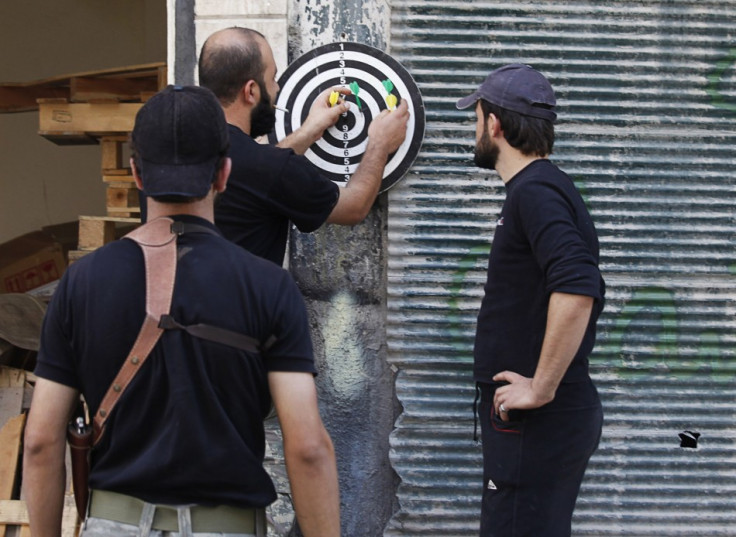 Endless carnage
After nearly two years of fighting, both the Free Syrian Army and the pro-Assad troops stand accused of war crimes and atrocities, in a conflict which has attracted international condemnation.
The latest example of egregious violence, which has been uploaded to YouTube, shows fighters inflicting extreme violence against unarmed individuals dressed in civilian garb.