Syria Isis News: Islamic State Jihadists 'Control a Third of Kobani'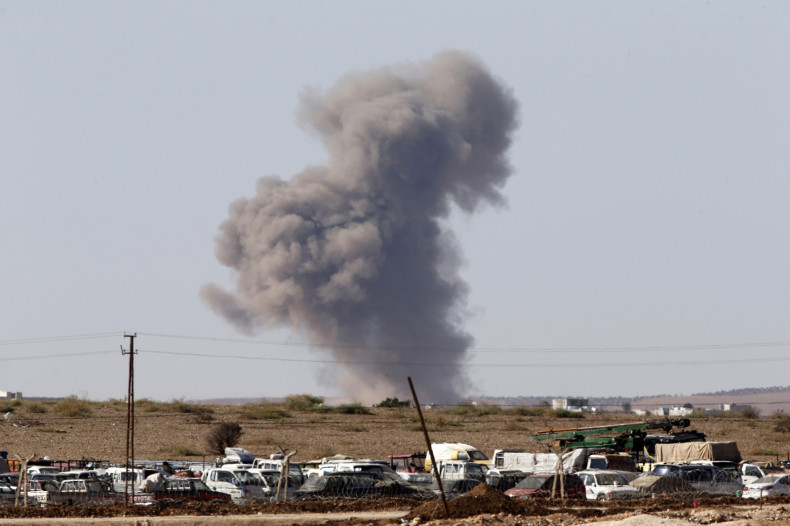 A British-based monitoring group has claimed that Islamic State (also known as Isis) forces have taken over more than a third of the Syrian Kurdish-majority town of Kobani, as Turkey remarked that it will not conduct an unilateral ground operation against the jihadists.
The Syrian Observatory for Human Rights said Islamic State controls eastern areas, a part in the north east and an area in the south east of the town.The Kurdish forces are desperately outnumbered and outgunned by IS, which boasts an arsenal of US weapons looted from the Iraqi army in Mosul.
Fresh air raids on IS positions targeted the city's south west which is still under the control of Kurdish forces. But for the first time and after several warnings from defence experts, the Pentagon recognised that air power is not enough to save the city. "Kobani could be taken. We recognise that," Rear Adm. John Kirby, the Pentagon press secretary, told reporters.
"We're doing everything we can from the air to try to halt the momentum of Isis against that town," he added. "Air power is not going to be alone enough to save that city.
"We all need to prepare ourselves for the reality that other towns and villages - and perhaps Kobani- will be taken by Isis," Kirby said,
Meanwhile, US and Nato forces have piled pressure on Turkey to intervene to rescue the Kurdish town. But the country's Foreign Minister Mevlut Cavusoglu said it is "unrealistic" that Ankara steps up a ground operation against IS militants on its own. He also reiterated calls for the creation of a no-fly zone over its border with Syria after a strategic meeting with new Nato chief Jens Stoltenberg.
Turkey sees Syrian President Bashar al-Assad as an even greater enemy on its border than IS.