Syria: Manchester teen jihadi bride tweets 'lol' after husband dies fighting with Isis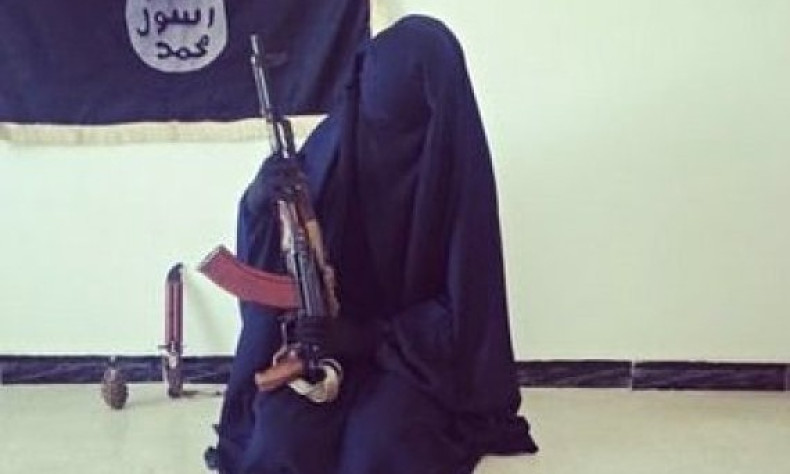 Manchester jihadi bride Zahra Halane appeared happy that her husband had died fighting alongside Isis (Islamic State) militants in Syria after posting a series of tweets that said "lol" with a smiley face.
The 16-year-old said partner Ali Kalantar, 19, originally from Coventry, was probably surrounded by virgins and hoped she would join him soon.
The schoolgirl, who was thought to be living with Kalantar in Manbij in northern Syria, travelled to the war-torn country in July with twin sister Salma, whose husband was also killed.
On Saturday the teenager tweeted: "May Allah accept my husband @AliAlfarsiii who got his shahadah [final reckoning] in Iraq. Two days ago."
She continued: "He was a blessing from Allah swt [heart] please make dua [prayers] Allah accepts him and I will join him very sooooon:')"
"My twin sister @bint_ibrah3m husband got shahadah too the same time as mine LOOL we made hijrah [migration] together now iddah [widows] together."
"So right now!? My husband is probably with his hoor al ayns [virgins]?:0"
Some 500 young Britons are thought to have joined Islamic State ranks, with Britain's top policeman Sir Bernard Hogan-Howe describing the threat as "not just the horrors of distant lands".
Last week British extremists Mohammed Nahin Ahmed and Yusuf Zubair Sarwar were each jailed for 12 years and eight months for preparing acts of terror in relation to Syria.
Their sentencing came after Portsmouth jihadist Mashudur Choudhury was jailed for four years for the same offence.
He was the first Briton to be charged with Syria-related terrorism offences.