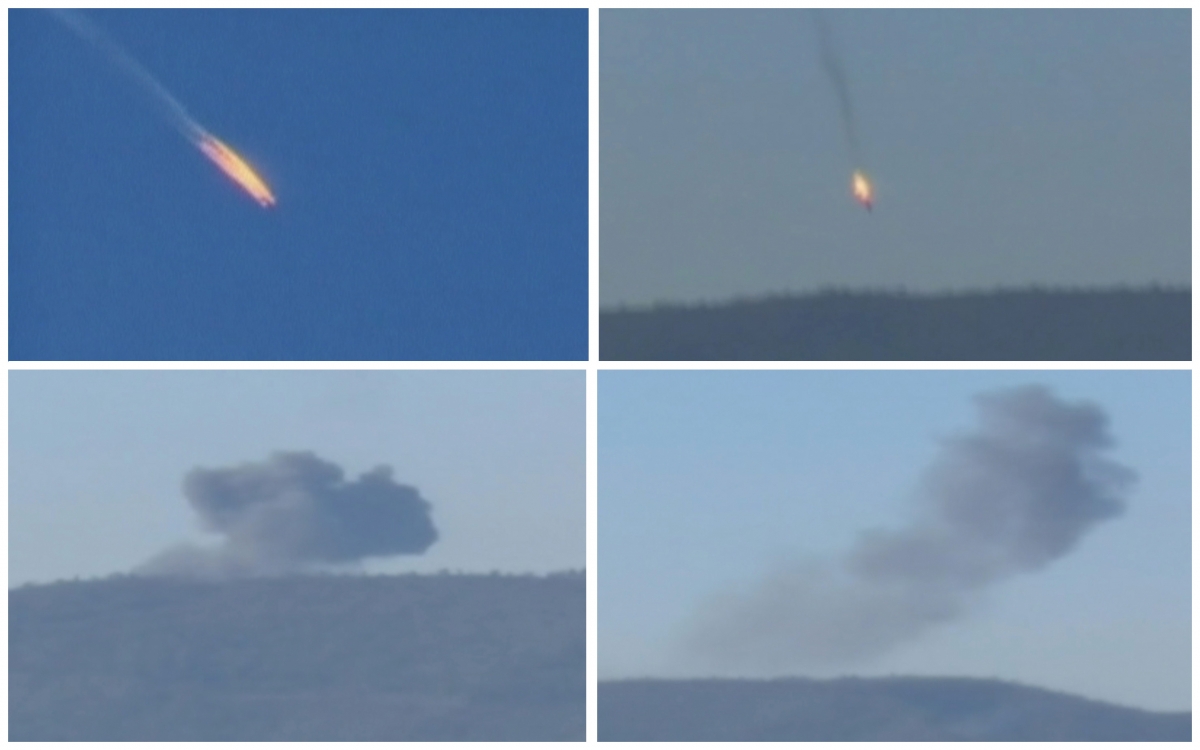 One of the two Russian pilots who ejected from a fighter jet downed by Turkey is alive and has been returned to Russia's base in Syria by the Assad army, according to Russian defence minister Sergey Shoigu and a diplomatic source. The other pilot was killed by gunfire from a rebel group on the ground, along with a Russian soldier who tried to rescue the pilots when the Su-24 crashed in Syrian territory.
Shoigu said the rescued pilot was "alive and well" and taken to Russian base in Latakia after a 12-hour search that involved Russian and Syrian special units. His statement confirms earlier remarks to Europe 1 radio by Russia's ambassador to France, Alexandre Orlov.
"One on board was wounded when he parachuted down and killed in a savage way on the ground by the jihadists in the area and the other managed to escape and, according to the latest information, has been picked up by the Syrian army and should be going back to the Russian airforce base," he said.
Turkey's fighter jets shot down the warplane, a Russian Su-24, after repeatedly warning it over air space violations, according to Turkish officials. The military said the downed jet was warned 10 times in five minutes before being shot down by its own F-16 fighter jets.
Shoigu also announced the deployment of top-of-the-range S-400 air defence systems in Latakia airbase.