More than half a million people fleeing Syria, Afghanistan, Iraq and other countries plagued by war and poverty in the Middle East and Africa have arrived on Lesbos over the past year. Hundreds have drowned trying to make it across the narrow stretch of the Aegean separating the island from Turkey. So many, in fact, that the section of the cemetery designated for refugees and migrants ran out of space, and a new cemetery has been built in a village 19 kilometres west of Mytelene, the island's capital.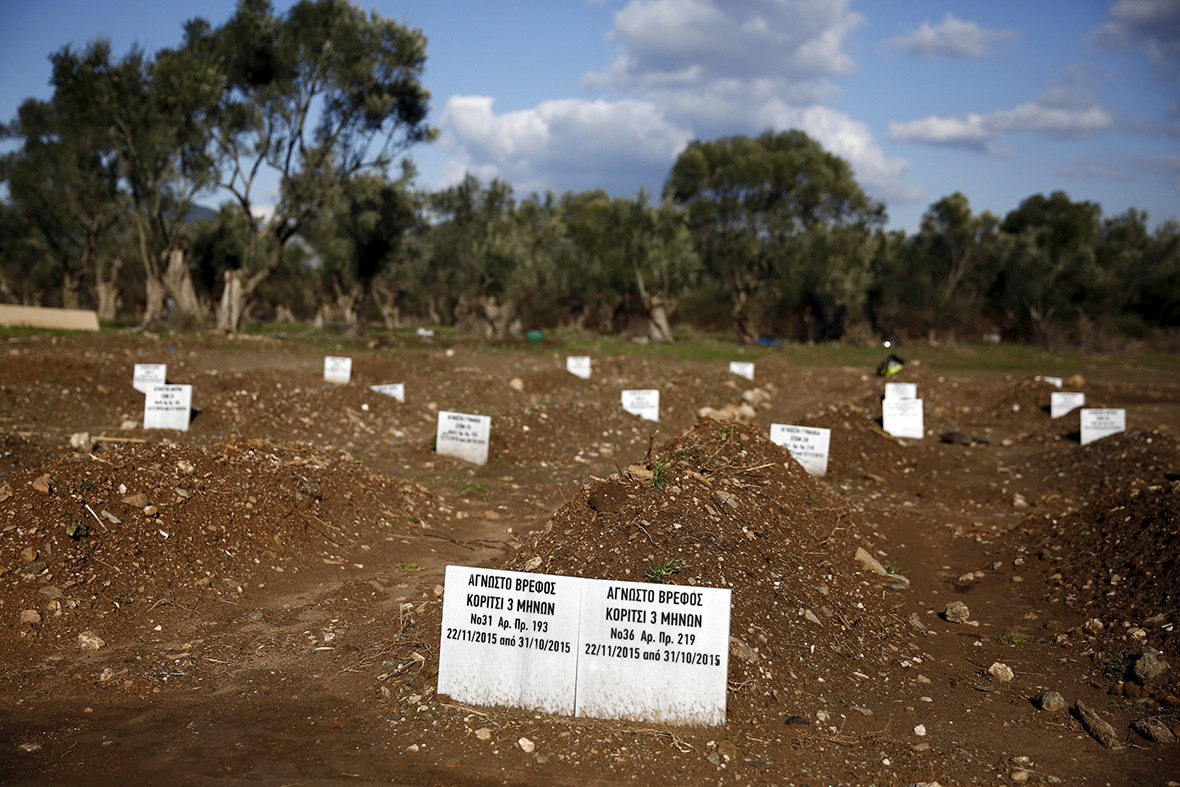 Marble plaques in these cemeteries mark the graves of unknown refugees and migrants. Their headstones bear no names, the ages given are approximate, their date of death not always accurate. "Unknown Man, Aged 35, No 221", " Unknown Boy, Aged 7, No 40". The local coroner keeps an archive of DNA samples... just in case relatives come forward.
Mustafa Dawa, who came to Greece from Egypt nearly a decade ago. has taken on the unofficial role of washing, shrouding and burying the dead, their heads faced towards Mecca. "There are many unknown, and because there are so many, there are whole families that have been lost. Entire families perished in the Aegean and we couldn't do anything. At least, the very least we can and must do, is to bury them according to their faith," he said. "I did 57 funerals in seven days. In one day I did 11."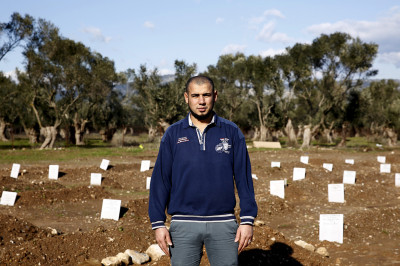 The headstones serve as a mute reminder of the human toll of the refugee crisis. Elsewhere on the island are more reminders. Remote beaches on the island still bear the traces of arrivals: flimsy, discarded life jackets are strewn across the rocks as well as the shoes, nappies and other personal belongings.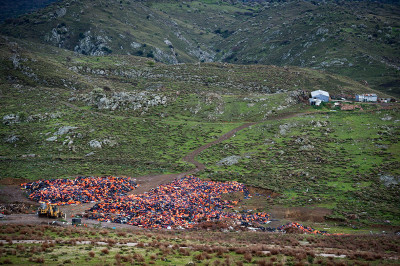 EU and Turkish leaders have agreed to the broad outlines of a deal that would see people arriving in Greece having fled war or poverty be sent back to Turkey unless they apply for asylum. For every person sent back, the EU would take in one Syrian refugee, thus trying to discourage them from the dangerous sea journeys, often arranged by unscrupulous smugglers.
The number of people travelling from Turkey to Greece has abruptly risen as smugglers try to get people in before the recent EU agreements with Turkey come into force. In one 24-hour period this week, more than 2,300 migrants and refugees crossed to Greece by sea. They didn't all make it – five people, including a three-month-old child, drowned on Thursday (10 March) when their speedboat sank off Turkey's western coast en route to Lesbos. Nine people were rescued from the boat, which was carrying Afghans and Iranians.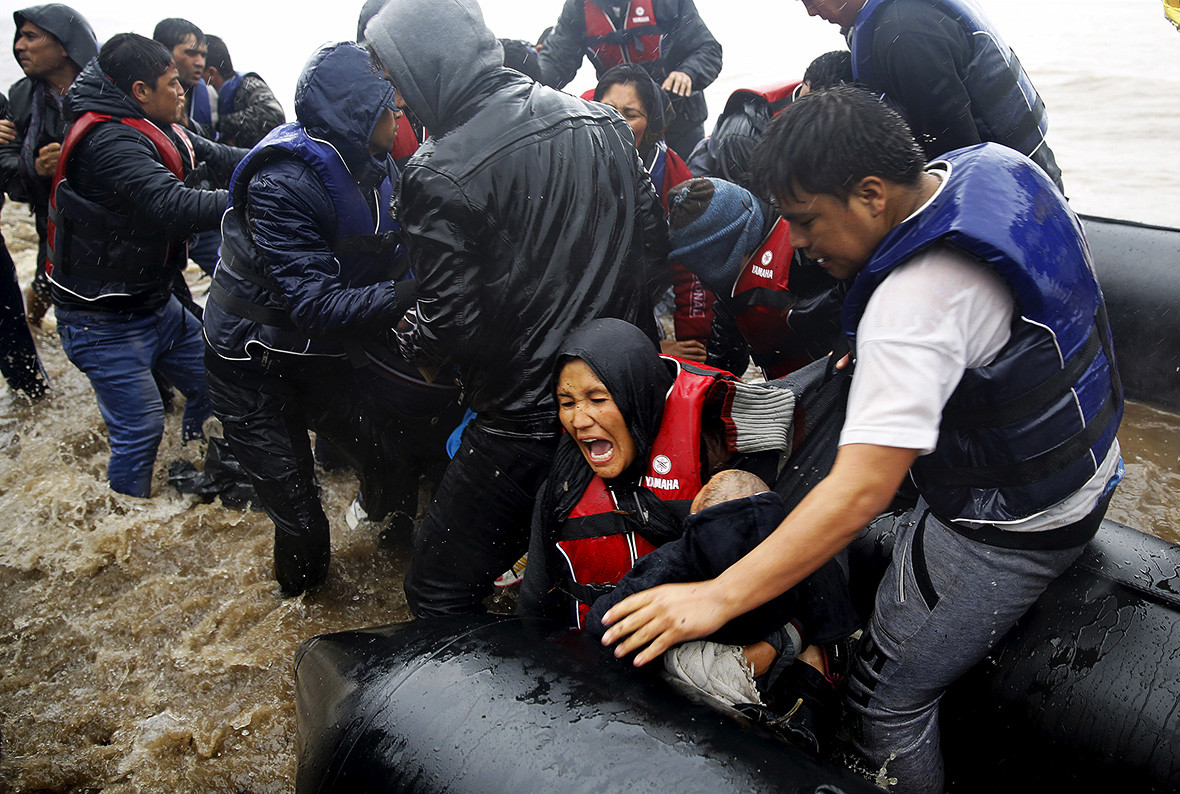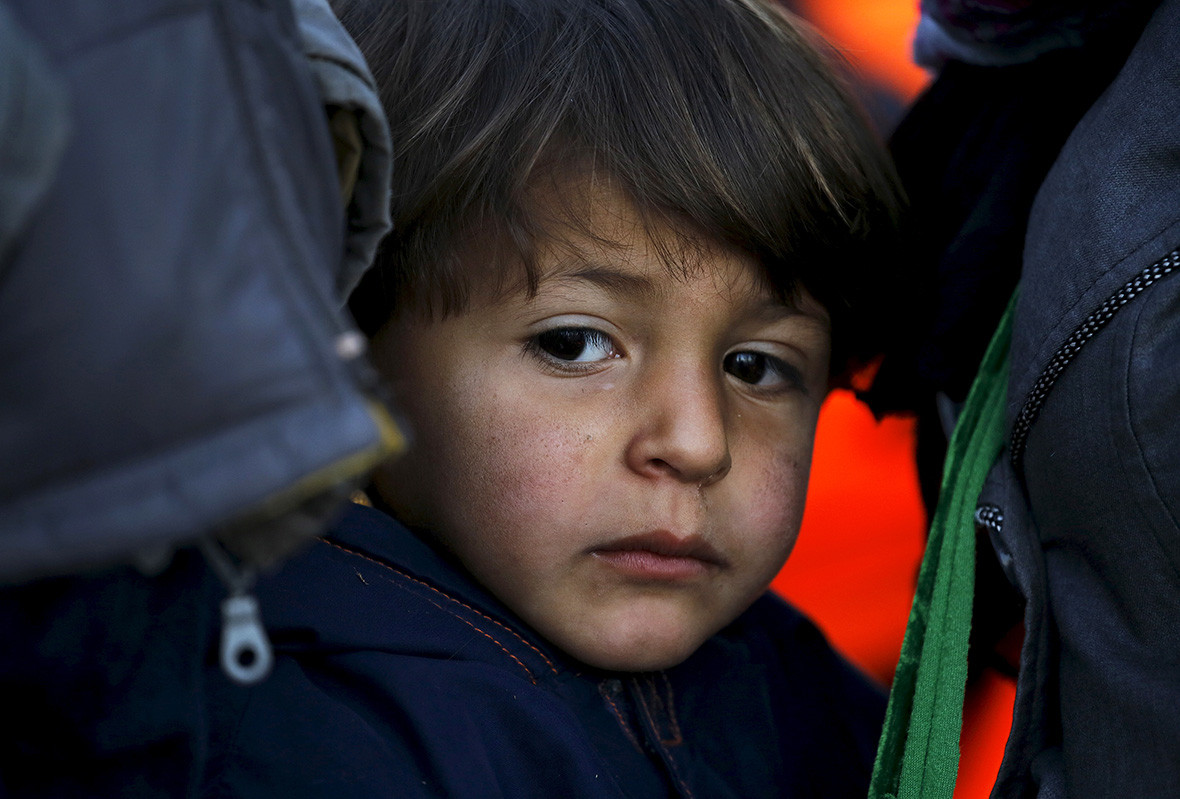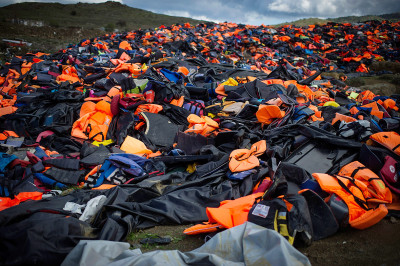 As some European countries shut their borders, others are braced for an influx of people taking alternate routes — and risking new dangers — in their search for a new life. Italy fears many may head west to Albania and use boats to cross the Adriatic Sea. Once the weather improves, people also could turn back to the dangerous route across the Mediterranean from Libya to Italy. Thousands have died off the Italian island of Lampedusa in recent years on that crossing.