Syria Supports 'Any International Effort' in Fight Against Jihadists Following Isis Strikes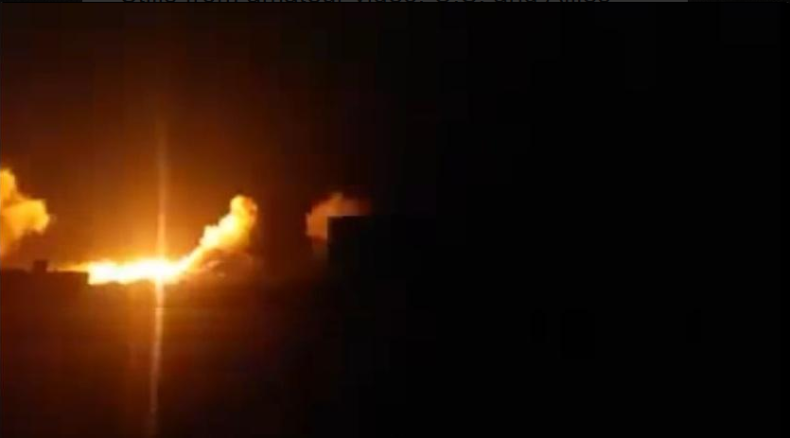 Syria has said that it supports and is ready to cooperate with "any international effort" against jihadist groups following the start of US-led airstrikes against Isis (now known as the Islamic State) and The Khorasan group in the country.
Syria "backs any international effort that contributes to the fight against terrorists, be it against... Isis, the al-Nusra Front or anyone else," the foreign ministry announced in a televised statement.
Despite the Syrian foreign ministry being informed by its UN envoy about the strikes against the Islamic State, the approval of Syrian President Bashar al-Assad was not sought by the United States.
Last month, Syrian Foreign Minister Walid Muallem said that any foreign action on the country's territory without its approval would be "considered aggression".
The airstrikes were launched against the jihadists with the help of the Arab states of Jordan, UAE, Qatar, Saudi Arabia and Bahrain.
The Pentagon spokesman Rear Adm John Kirby confirmed the airstrikes by "US military and partner nation forces".
"Given that these operations are ongoing, we are not in a position to provide additional details at this time," he said in a statement.
Jordan said its "air force jets destroyed a number of targets that belong to some terrorist groups that sought to commit terror acts inside Jordan."
Hadi al-Bahra, the President of Syria's main opposition alliance, the National Coalition, said that the coalition against the Islamic State was a positive step but "strikes alone cannot defeat extremism for good."
"The long-term solution is moderate, inclusive Syrian governance that prevents the resurgence of extremism," he said in a statement.
The Islamic State, which is estimated to have over 30,000 fighters, launched its offensive on Iraq from its heartland of north-eastern Syria, capturing key Sunni towns and cities such as Mosul and Tikrit.
It proceeded to declare a "caliphate" that straddles the Iraqi-Syrian border and now represents a greater landmass than that of the United Kingdom.
According to the UN, over 1.6 million people have been displaced by conflict in Iraq this year while 850,000 people fled their homes in August alone.