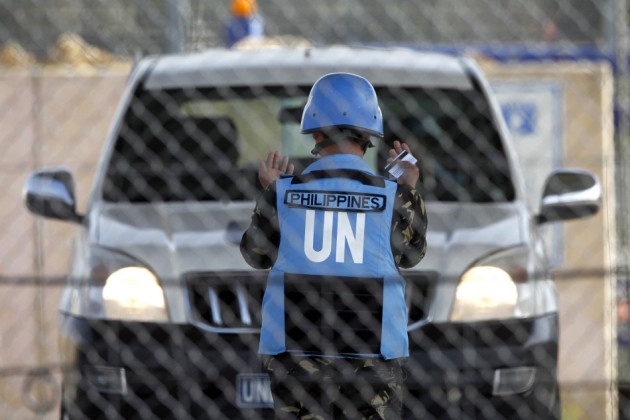 Four peacekeepers have been kidnapped while patrolling the ceasefire line between Syria and the Israeli-occupied Golan Heights, the UN has said.
The four peacekeepers, all Filipino nationals, were abducted by armed men in the Al Jamlah area.
"Efforts are underway to secure their release now," said Kieran Dwyer, spokesman for the UN peacekeeping department.
A Syrian rebel group named the Yarmouk Martyrs Brigade claimed responsibility for the abduction and released a photo depicting four men sitting on the ground wearing the signature light-blue UN flak jackets marked "Philippines."
The group said it abducted the peacekeepers for their own safety "during clashes and heavy shelling in the region".
The four are part of the 1,000-strong UN Disengagement Observer Force that has been operating in the area since 1974.
In March, the same rebel faction kidnapped another 21 Filipino UN peacekeepers in the area.
The peacekeepers were released unharmed after four days of negotiations.