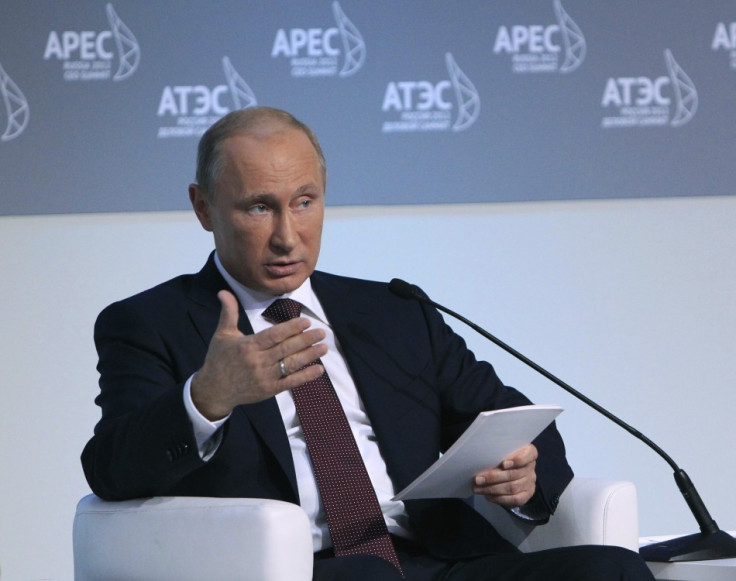 A Russian peace plan to end the war in Syria has been revealed after a draft document was circulated at the United Nations. The plan proposed an 18-month-long constitutional process at the end of which the country should hold a presidential election.
The document said key opposition members should be part of the process, and did not rule out Syrian president Bashar al-Assad's participation in the next election. According to the draft, opposition groups in Syria should form a united delegation and "share the goals of preventing terrorists from coming to power in Syria and of ensuring sovereignty, territorial integrity and political independence of Syria, as well as [the] secular and democratic character of the state," Reuters reported.
The document was circulated days before international talks on Syria are to be held in Vienna on Saturday (14 November). Around 20 countries and international groups will participate in the talks, which aim to reach a ceasefire between Assad and opposition groups. No Syrian groups have been invited to the talks, nor have they attended the previous ones held in Vienna in October.
A spokesperson for the Russian foreign ministry said Russia will concentrate on two points at the Vienna meeting: "The first is to systematize and understand who we should consider terrorists in Syria and in the region, and the second is to establish a list of the representative Syrian opposition that can conduct negotiations with Damascus."
However, some believe that it is not possible to include opposition members in the peace process unless Assad steps down. British Foreign Secretary Philip Hammond was quoted as saying: "We do not believe that it is going to be possible to bring the opposition groups into the political process and have an effective ceasefire unless we have a clear point at which President Assad will depart."
Syria war
War in Syria erupted in 2011, when Assad faced an armed uprising spurred by a wave of pro-democracy protests across the Middle East, known as the "Arab Spring". Assad tried to crush the uprising with the support of his allies.
The country quickly descended into war − still continuing today − resulting in the death of more than 250,000 people, with civilians often being targeted by air and ground attacks from both sides. As a result, more than 4 million people have fled the country seeking asylum.
Earlier in October, Russia - a staunch ally of Assad - announced its military intervention in Syria saying it aimed to tackle members of the Islamic State (Isis) and other Islamist terror groups. However, the country was accused of also targeting other anti-Assad groups backed by a US-led coalition in its airstrikes.