Syria conflict: Who are the major players fighting in the bloody Syrian civil war?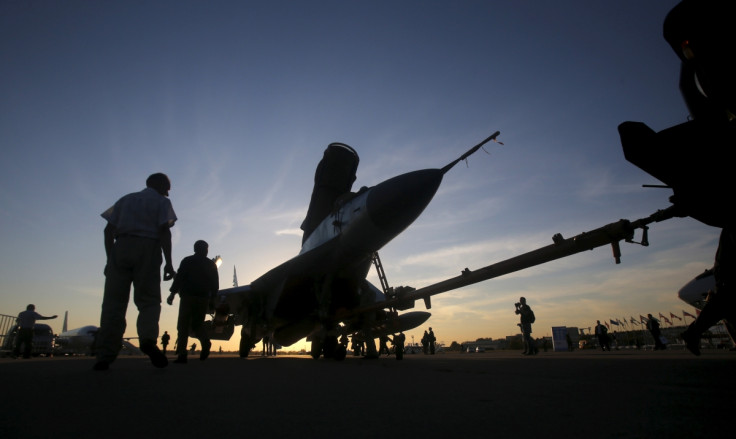 As Russia wades into the Syria conflict to back its ally, Bashar al-Assad, Iran reportedly sends soldiers into its Shia neighbour and Hezbollah claims to Reuters that it is also upping its military presence, the Syrian conflict looks to be moving into a dangerous new phase.
There are dozens of militias in Syria, many of which are grouped into larger alliances. IBTimes UK looks at the major players in Syria's bloody and complex civil war that has seen upwards of 200,000 people killed and many millions displaced.
Islamic State (Isis)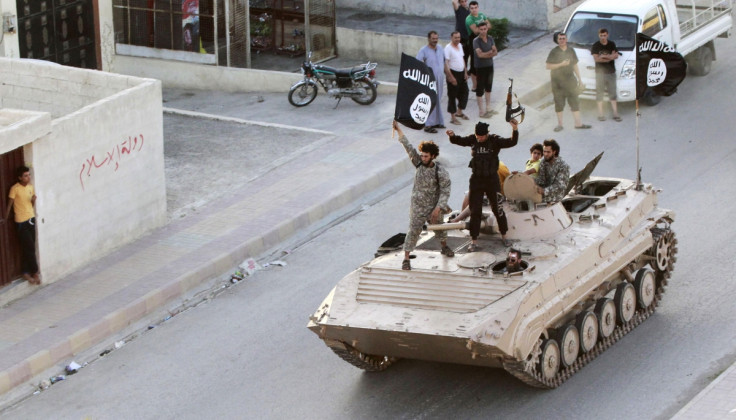 If not the biggest Islamist group fighting in Syria then certainly the best known, Islamic State (Isis) is headquartered in the city of Raqqa and control swathes of the Syrian countryside as well as the outskirts of a number of cities.
It has fought intermittent battles with other Sunni militias including Jabhat al-Nusra since splitting with al-Qaeda after Abu Bakr al-Baghdadi declared his caliphate in Mosul in 2014.
Known for its brutal tactics, execution of numerous soldiers and civilians, and the harsh imposition of Sharia law in the areas it controls, IS is ostensibly the target of international military campaigns in Syria (although there have been claims Russia is attacking rival militias, not IS).
In the north, IS has fought with the Kurds under the YPG (see below) as well as Shia militias in southern and Kurdish forces in northern Iraq.
The YPG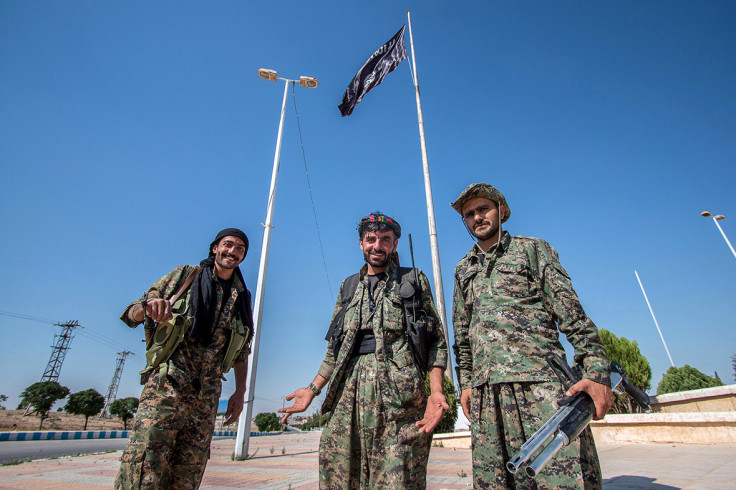 Syria's Kurds have strong links with the Kurdistan Workers' Party (PKK) and its founder, Abdullah Ocalan, who lived in northern Syria for years prior to his arrest and jailing by the Turkish authorities. Syria's YPG – or People's Protection Units – have attracted foreign fighters from across the world.
It fought pitched battles with IS in 2014 as the terrorist group expanded north, including in Kobani, and has been extremely successful in expelling IS from Kurdish areas of Syria.
Nonetheless, its role in the war has been at times contentious. Critics have suggested the YPG is reluctant to push too far into Arab areas and is concentrated on defending Kurdish territory. Turkey, meanwhile, has watched the emboldened Kurds with concern.
Popular Front for the Liberation of Palestine – General Command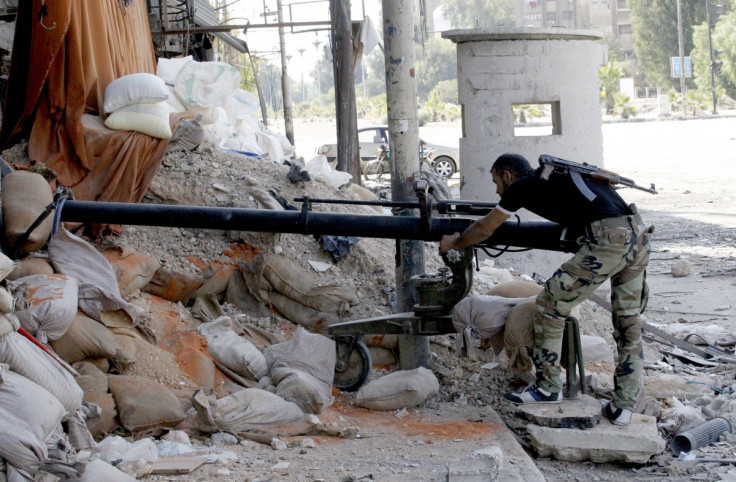 A Palestinian militant group that split from the Palestine-based Popular Front for the Liberation of Palestine (PFLP) and operates mainly in the Yarmouk refugee camp in Damascus, which has been at the forefront of fighting between Assad and Islamist militia Jabhat al-Nusra.
Tens of thousands of Palestinian inhabitants of Yarmouk have fled in the face of devastating conflict in the camp, which is a key front line in the war. It is estimated that Islamist militias including al-Nusra control some 75% of the camp.
Many Palestinians from Syria support Assad, who was one of few Arab leaders to grant rights and citizenship to Palestinian refugees and their families that were expelled from Israel in 1948 and 1967.
Hezbollah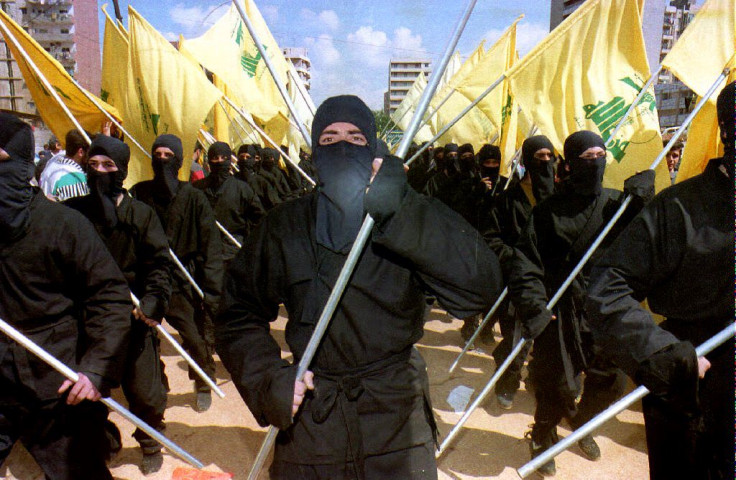 The Lebanese Shia militia has been fighting Assad's corner in Syria since the earliest days of the war and on 1 October, reports emerged that hundreds more fighters from southern Lebanon were joining the fray.
Hezbollah fighters have been deployed in Idlib and Hama, the report claimed, which were sieged by Islamist factions in 2014. It has been claimed that Iran bankrolls Hezbollah by as much as $200m (£132m) a year.
Although the group has representatives in the Lebanese parliament and controls swathes of southern Lebanon, Hezbollah is considered a terrorist group by both the US and the EU. Formed in the 1980s after Israel's military occupation of Lebanon, the organisation has been led by Hassan Nasrallah since 1992. Nasrallah, in hiding somewhere in southern Lebanon, still speaks regularly via Hezbollah's TV channel, al-Manar.
Ahrar al-Sham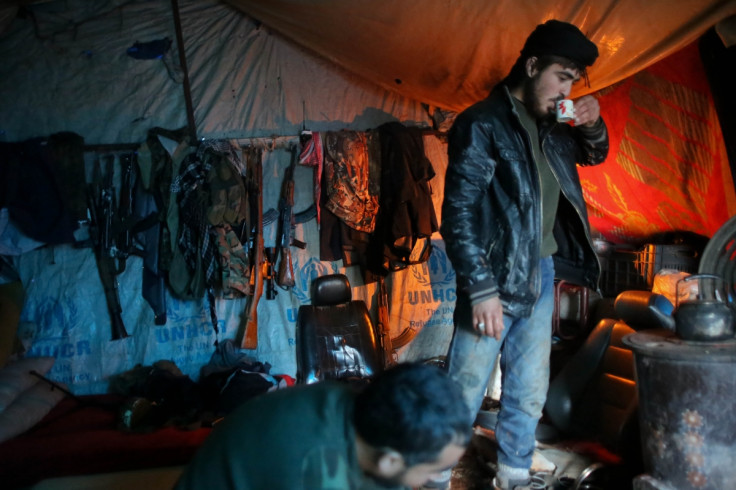 Founded in 2011, Ahrar al-Sham is one of the largest of the Islamist Front groups currently fighting Assad in Syria, according to a recent report by Stanford University, which also claimed the group regularly fought alongside al-Nusra and the Free Syrian Army. In 2013, the Economist reported that the group had as many as 20,000 fighters after its leader, Hassan Aboud, spoke in his first interview on al-Jazeera.
Jabhat al-Nusra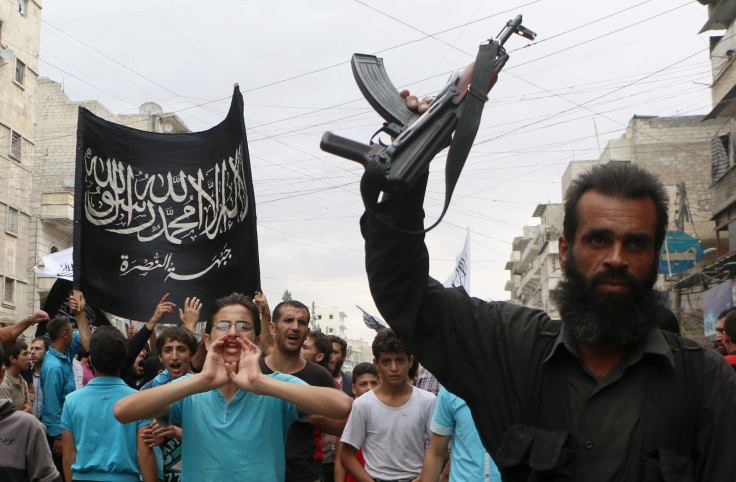 Jabhat al-Nusra (also known as Al-Nusra Front) was formed in 2011 when the then al-Qaeda in Iraq (AQI) emir Abu Bakr al-Baghdadi sent Syria-native Abu Muhammad al-Julani to set up a branch in his homeland. Its links to al-Qaeda in Iraq and its foreign funding network allowed al-Nusra to become one of the foremost Islamist militias in Syria. In the days before IS, al-Nusra was a key destination for Sunni foreign fighters, including a number of Britons.
The group split from Baghdadi when he announced the foundation of the Islamic State in Iraq and al-Sham (IS) in 2013. Julani renewed his allegiance to al-Qaeda and Ayman al-Zawahiri when the al-Qaeda commander officially split from Baghdadi and IS.
Charles Lister, at the Brookings Institute, a US think tank, said when al-Nusra made its public debut in January 2012 it was deeply unpopular within the Syrian opposition, which feared its jihadist ideology, but just three-and-a-half years later, al-Nusra is one of the most successful – and most popular – militias fighting Assad.
"Jabhat al-Nusra is one of the most powerful armed groups in Syria. Its consistent balancing of ideologically driven jihadist objectives with local sensitivities and revolutionary ideals has placed Jabhat al-Nusra in an advantageous position," Lister wrote in September.
Al-Nusra has fought a number of battles with IS over territory but its links to al-Qaeda have made it largely impossible for the group to gain international support. When Russia entered the war in Syria at the end of September, reports claimed that its first air strikes targeted al-Nusra and not IS, reflecting the fact that for Assad, the al-Qaeda affiliates that are fighting his army in western Syria are his priority rather than Baghdadi's mob.
Free Syrian Army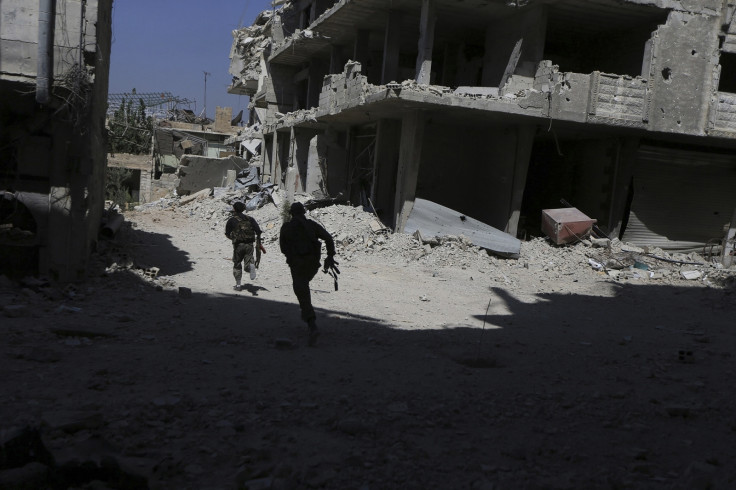 When the Syrian conflict began to intensify in 2012 the Free Syrian Army (FSA) was an early darling of the West, presented as a moderate, pro-democracy faction that wanted to overthrow Assad and pave the way for elections in Syria. The reality, of course, was very different: the FSA was a mish-mash of fighters and power-brokers all with very different ideas about what would replace Assad.
As the war intensified and Syria's towns and cities were flattened, better funded fighters with more extremist views rose to the forefront. As early as late 2012, FSA militias were complaining that Islamist groups backed by the Gulf and elsewhere were attracting fighters with salaries, food and better guns. In 2015, one view is that most if not all the remnants of the FSA have defected to either al-Nusra or other armed groups.
"There is no such thing as the Free Syrian Army," said Rami Jarrah, a prominent Syrian activist and co-founder of ANA Press, a Syrian news outlet, IBTimes US reported. "People still use the term in Syria to make it seem like the rebels have some sort of structure. But there really isn't."
Another view is that the FSA and militias linked to it remain players in Syria's war. An FSA-affiliated group known as the Southern Front put a statement out claiming to have taken two small towns from Assad forces and to have fought al-Nusra elsewhere in Syria.
Jaysh al-Islam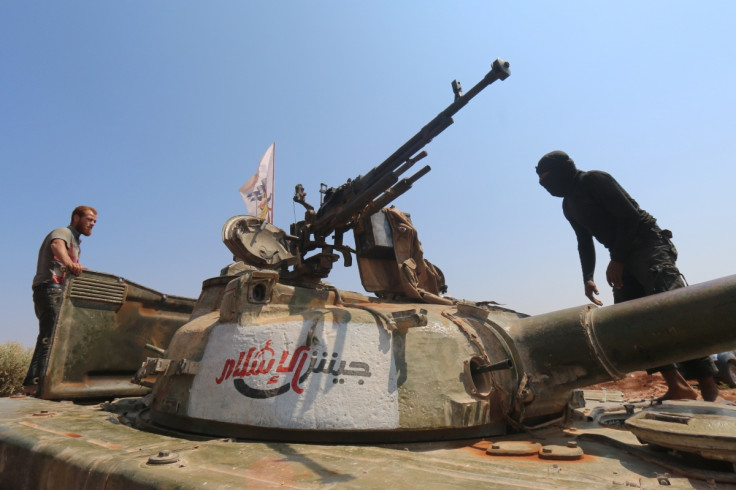 A member of the Islamist Front coalition of groups that are currently fighting Assad, Jaysh al-Islam grew out of a smaller group, Liwa al-Islam, which was responsible for the assassination of two senior Syrian ministers in Damascus in 2012.
It is reportedly a merger of some 50 Islamist groups led by commander Zahran Alloush and gained prominence in July 2015 when it released a video of fighters executing IS members while dressed in orange jumpsuits, a reference to the techniques used by IS in the murders of foreign hostages including James Foley.
Jaysh al-Islam, based in Ghouta on the outskirts of Damascus, is understood to have rejected membership of the Free Syrian Army but has been a member of the Islamist Front alongside al-Nusra and Ahrar al-Sham, since December 2013.
© Copyright IBTimes 2023. All rights reserved.