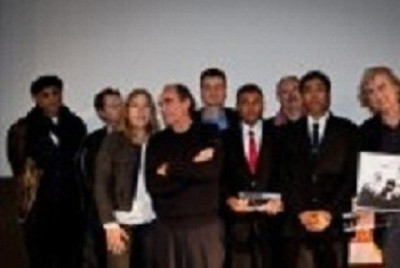 The Syrian cartoonist Ali Ferzat was named journalist of the year at the 2011 Press Freedom Prize awards ceremony in Paris.
The awards, jointly sponsored by the organisation Reporters Without Borders and the French newspaper Le Monde, also named the Burmese newspaper Weekly Eleven News as media of the year.
The Press Freedom Prize was originally created by Reporters Without Borders in 1992. Le Monde became a partner this year and TV5Monde also supported the prestigious event.
Since its inception, nearly 40 men, women, news media and NGOs have received the prize as a tribute to their commitment towards a freer society where independent media can have a voice.