Syrian government forces have advanced on the northern Islamic State (Isis)-held city of al-Bab, the last significant stronghold held by the extremists in Aleppo province, monitors have reported.
On Monday (6 February), the British-based Syrian Observatory for Human Rights (SOHR) said that gains made by the Syrian army and allied militia to the southeast of the city have cut the last remaining supply lines to Isis-held territory to the east.
This leaves the Islamist rebels effectively surrounded by Syrian government forces from the south and Turkish-backed rebels to the north.
Isis' de facto capital of Raqqa lies around 120 miles east of al-Bab but, according to the SOHR, government forces backed by air strikes severed a road that links the two cities as well as capturing Tal Uwayshiya, a hill nine kilometres to the south-east of al-Bab.
A military commander in the alliance fighting in support of Syrian President Bashar al-Assad's forces said Isis militants were encircled when he spoke to Reuters.
"There is one narrow passage left out of al-Bab," the commander said. Government forces now had most of it "within close firing range", he added.
The advance means that Assad's forces could come into contact with the Turkish military who are operating near the city under their "Euphrates Shield" campaign. The operation is designed to halt Isis and the advance of the Kurdish YPG militia.
The Free Syria Army (FSA), considered the main Syrian military defectors group fighting al-Assad, have also been fighting to retake the city. "It's clear the regime is in a hurry to reach al-Bab," said Mustafa Sejari, a senior rebel official in the FSA group Liwa al-Mutasem.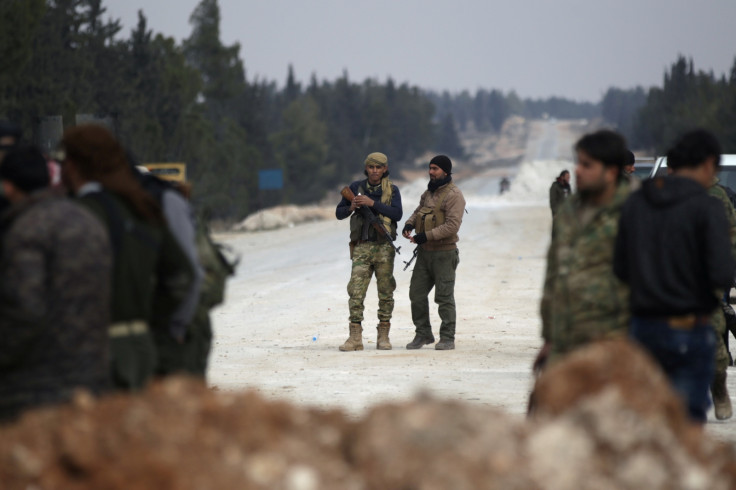 It comes as a US-backed alliance of Kurdish and Arab fighters begins a new phase of their offensive to isolate Raqqa. The Syrian Democratic Forces' (SDF) strategy is to cut off the city from the rest of the territory held by Isis such as Dier Ez-Zor on the border with Iraq.
Russia and Turkey are also brokering a peace deal between Assad's forces and rebel groups to put an end to the years of hostilities. The two nations also negotiated a humanitarian ceasefire in the past weeks but reports of clashes emerged despite the uneasy truce.