A hospital in Khan Sheikhoun treating victims of an alleged chemical weapons attack in Syria has been bombed, according to reports.
The hospital was one of several that was treating victims of an alleged chemical weapons attack in the rebel-held northern province of Idlib. AFP reported that a rocket hit the medical centre in the town.
The entrance of the building was hit, with rubble falling on medics who had earlier been seen treating a steady stream of patients to wash away chemical residue.
Medics and opposition activists told the BBC clinics had been targeted by rockets fired from aircraft following the attack.
An activist told Associated Press that the small field hospital in Khan Sheikhoun had been levelled in the attack and five rescue vehicles damaged. It was not clear if anyone had been injured.
At least 58 people were killed, and many injured, in the attack on the town of Khan Sheikhoun early on 4 April.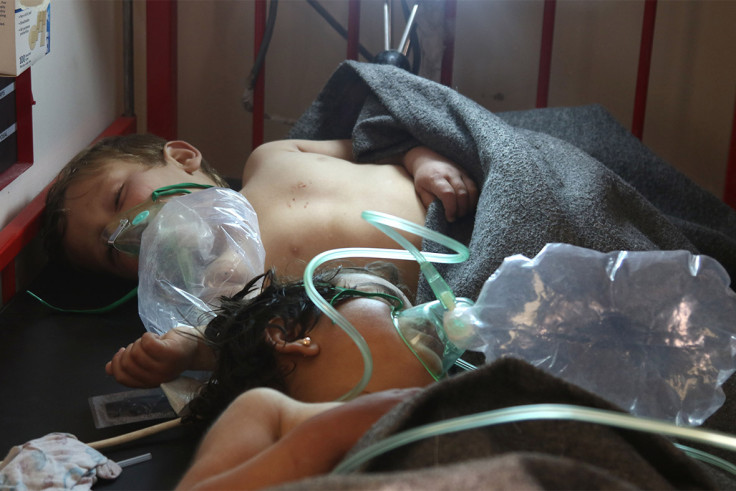 UK-based monitoring organisation the Syrian Observatory for Human Rights (SOHR) said medics reported people choking and suffocating in the wake of the attack. Most of those killed were civilians, with several children among them, according to the group.
SOHR said that a gas was believed to have been used, but could not specify the substance. It said that a Russian or Syrian government jet was believed to be responsible for the attack.
The Syrian government has denied using chemical weapons during the six-year-long Syrian Civil War.
In the wake of the attack, media outlets affiliated with the Assad regime quoted a senior Syrian Army official who denied reports the government had used sarin gas or any other chemical weapon.