Syrian President Bashar al-Assad takes to Instagram to celebrate Aleppo victory
In his posts, Assad reportedly praised the 'people of Aleppo', deeming the victory ' history in the making'.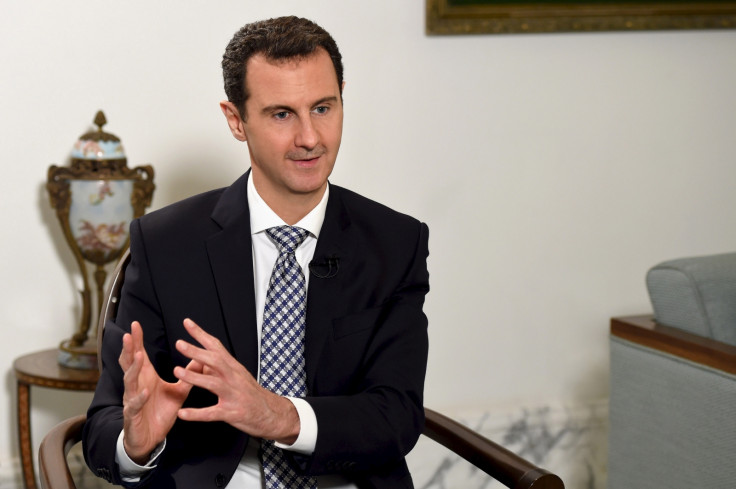 Syrian president Bashar al-Assad took to Instagram to celebrate the regime's victory over rebel forces in the beleaguered city of Aleppo.
According to reports, three videos were posted on the Instagram account @syrianpresidency to announce the victory on Friday (16 December), one of which was later deleted.
In the videos, Assad praised the "people of Aleppo" and "every citizen who stood with Aleppo, with his country, his homeland and the truth." One of the videos was also posted on YouTube.
Assad said, "History is being written in these moments. Every Syrian citizen is taking part in the writing. It started not today, but years ago when the crisis and the war on Syria began."
Even as the evacuation of rebels continues in Aleppo, the battlefront of the Syrian civil war now appears to have shifted to the border town of Idlib, considered to be the last rebel stronghold in the country.
Following the new ceasefire deal agreed on 14 December, orphaned children in the city begged the world to help them in heart-wrenching messages. The city's mayor Brita Hagi Hasan sent a message to European leaders on 15 December, requesting aid and ensuring the safe passage of thousands of civilians out of the city. Hundreds of thousands of civilians have died since Syrian civil war began five years back, and over the recent weeks, rebels lost ground as Russia and regime forces escalated their offensive against the rebels.
Meanwhile, reports claimed that Assad's posts on Instagram had attracted positive and negative responses from users. While some congratulated the president with comments such as "God protect you", "Congratulations Bashar for taking Aleppo districts back from the rebels", and some even called him "the lion of Syria", others slammed the posts with messages like "you are not human", "go to hell" and "your country is destroyed because of you".
© Copyright IBTimes 2023. All rights reserved.