Syrian refugees flock to border to flee Turkey quake wreckage
Syrian refugees living in Turkey sought to get back to their war-torn country on Friday after swathes of their adopted home were destroyed by last week's earthquake.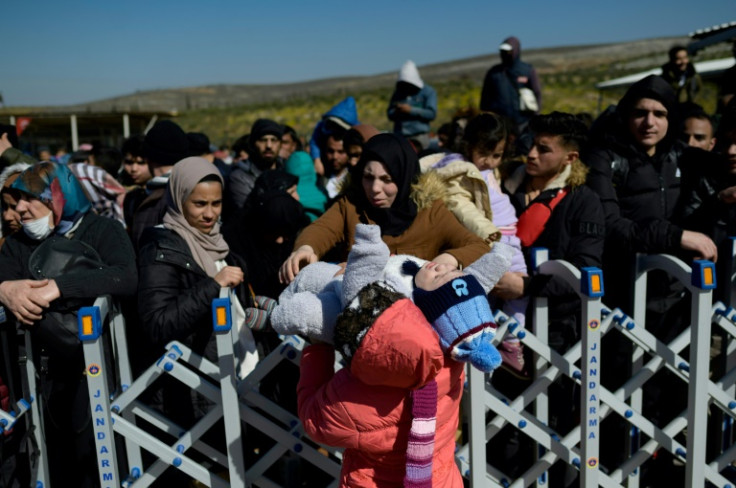 Syrian refugees living in Turkey sought to get back to their war-torn country on Friday after swathes of their adopted home were destroyed by last week's earthquake.
Hundreds queued at the Cilvegozu border crossing in southeast Turkey following the quake, which has killed more than 41,000 people and displaced millions across both countries.
Abbas Albakour, 48, said his home in Kahramanmaras, near the quake's epicentre in Turkey, had been completely destroyed.
"In Syria, there have been problems for 12 years. But right now the biggest catastrophe is in Turkey," he said while queueing in the open air with two of his children and a mound of luggage destined for Syria's Idlib province.
"In one minute everything fell," he said.
Nearly four million Syrians have settled in Turkey after fleeing a civil war that has devastated swathes of the country over the past 12 years, killed nearly half a million people and displaced millions more.
The 11 Turkish provinces hit by the February 6 disaster are home to 1.74 million migrants, according to the United Nations.
Turkey this week allowed Syrians under its protection who hold ID cards from one of the quake-hit provinces to leave for between three and six months.
The rule change, which is designed to reunite families on both sides of the border hit by the disaster, means Syrians can now leave without first obtaining a travel permit, according to Omar Kadkoy, a Turkey-based Syria expert.
The rule change simplified travel and created long queues at the main border crossing leading to northwest Syria's rebel-held Idlib province.
"If we don't move (in the queue), I'll faint," said Albakour, who had been waiting at the border for 10 hours, as the line of around 1,000 people snaked slowly around a carpark in front of the border checkpoint.
Many of those queueing were travelling with their families and large amounts of luggage, waiting for security personnel to allow them forward for processing.
One man threw a young child in the air to pass the time while others checked their phones or smoked.
Four bodies in bags were lowered into a pick-up truck to be repatriated to Syria, while dozens of hopeful travellers were pressed up against a metal partition waiting for the crossing to open.
Mazen Allouch, an official on the Syrian side of the border crossing, told AFP on Friday that the bodies of 1,528 Syrians killed in the quake have been repatriated home so far.
Survivors such as Mohammed Bekush, 23, who was making the journey from Antakya, another Turkish city which bore the brunt of the quake, recounted the horror of the deadly earthquake.
"I lost four brothers in the earthquake and I'm going back to Syria for, I think, three or four months," Bekush said.
"But the situation needs to be fixed, so (returning to Turkey) depends on that," added Bekush, who has spent more than two years living in Turkey.
Nearby, Futhaim Sahab, 60, sat atop a pile of bags as she waited for the line to move, surging forward in bursts.
She said that she was returning to Syria despite no longer having a home in the conflict-ravaged country.
"Everyone is fine, thank God," she said of her family.
Another of those queueing, Khaled Shaieb, wore a white sling on his left arm after it was broken in the earthquake.
"I'm going back to Idlib for a few months. I came to Turkey 10 years ago and everything was okay. Then the earthquake came and everything was gone," he said.
"If I find work and a living situation in Syria maybe I will stay there.
"I haven't seen my mother for seven years, so maybe the earthquake was not so bad after all. I hadn't talked to her for a week after the earthquake so she was very worried."
Shaieb praised the Turkish authorities for their earthquake response, saying they had provided food, clothes and shelter.
"They didn't say 'You are Syrian. You are Turkish'," he recalled. "They gave to everyone equally. Now I will sleep for two months at least."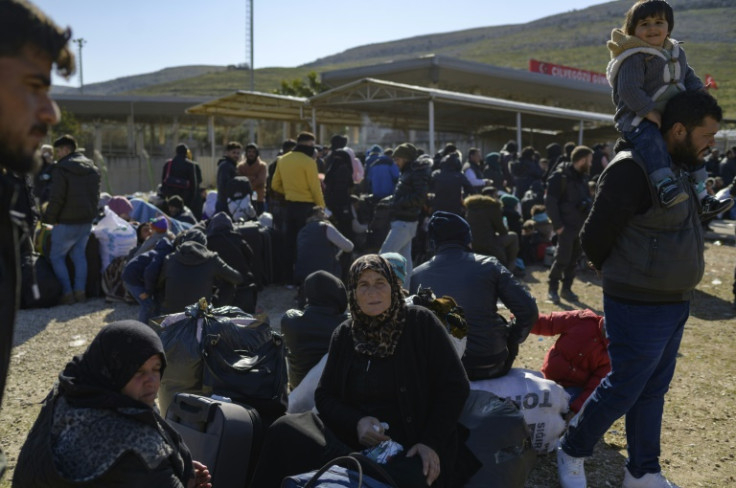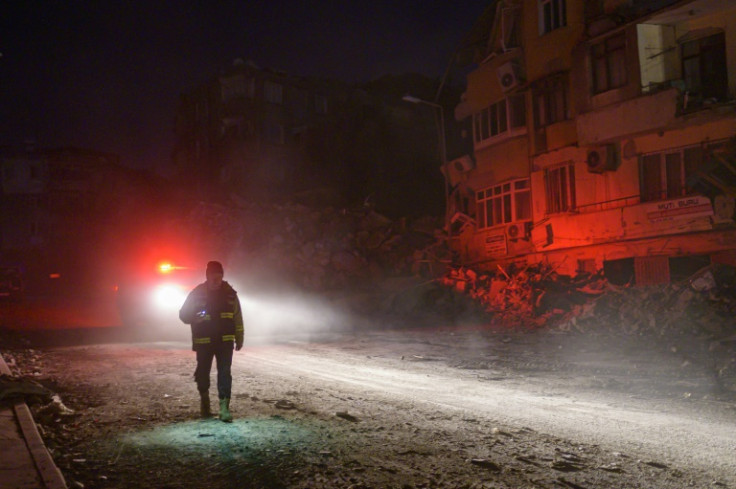 © Copyright AFP 2023. All rights reserved.