A manhunt is underway for a 22-year-old Syrian man in Germany after a "highly explosive" device was found in the eastern town of Chemnitz.
German police, armed with rifles and tactical gear, stormed an apartment earlier on Saturday (8 October) after a suspect was thought to be preparing a "bomb attack".
Families living in the apartment said they were woken early in the morning by police with machine guns, telling them to leave the building, reported MDR Sachsen.
Officers used explosives to raid the apartment, in Germany's Saxony region, however the suspect was nowhere to be found.
Saxony Police have since released an image of a man wanted in connection with the bomb plot and he has been identified as Jaber Al-Bakr from Damascus province.
"We have to assume that he is dangerous," Tom Bernhardt, a spokesman for Saxony Police, said to AP reporters.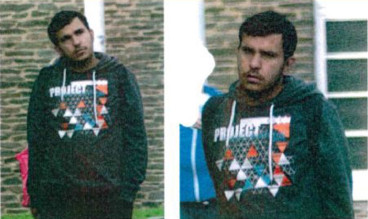 The German news agency dpa reported, citing unidentified German security sources, that the suspect is believed to be connected to Islamic extremist groups. Bernhardt would only say that he was "known" to German intelligence.
"As to the background, motivation and so on – that we don't know," he said.
Two people who had "contacts" with Al-Bakr were taken into custody near the Chemnitz train station and a third was found downtown in the city, Bernhardt said. They were being questioned with the hope that they might help authorities find Al-Bakr.
Following the raid, German police also confirmed "several hundred grams" of explosives have been found.
"They were not just lying out on the kitchen table, they were relatively well hidden," Bernhardt said.
He said the explosives were not considered stable enough to move and they would likely be destroyed in place once other residents in the area were evacuated.
Authorities released no details about how long the suspect had been in Germany, and Bernhardt said it was unclear whether he had come in the wave of asylum seekers in 2015. Germany took in nearly a million asylum seekers last year with Syrians fleeing civil war as the single largest group.
Chemnitz is in eastern Germany and is roughly 80km (50 miles) west of Dresden.