Tag Heuer Connected smartwatch to be revealed on 9 November with £1,200 price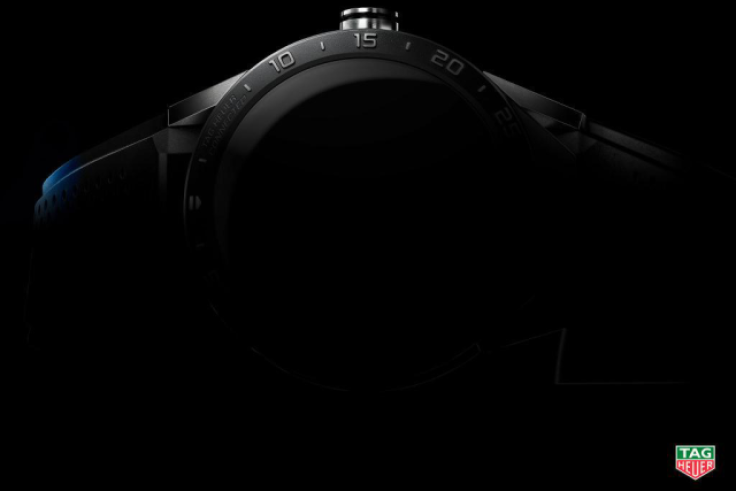 Swiss luxury watchmaker Tag Heuer is ready to reveal its first Android smartwatch, and the first wearable to compete in the four-figure price range of the Apple Watch. The watch, running Android and powered by an Intel processor, will arrive on 9 November.
Tag Heuer formally announced its first smartwatch in March 2015, a month before the Apple Watch went on sale, and said it would go on sale some time between October and December. Very little is known about the watch, other than its Android software and Intel processor.
Company CEO Jean-Claude Biver has previously said how the watch will retain a traditional look and "it will not look like an Apple Watch... our watch will never look like a phone". Biver also said the watch will be 80% Swiss-made, while the processor will come from Silicon Valley, meaning it cannot technically be classified as "Swiss-made". Instead, it will include the description "Assembled in Switzerland".
Priced from around £1,200
In a recent interview, Biver said the Tag Heuer smartwatch, which is expected to look like the company's Carrera range, will cost around $1,800 (£1,200), and an earlier report by Wearable claimed the watch would be upgradeable, helping to make the high price more palatable. For context, the Apple Watch starts at £299 for the aluminium Sport model, but the stainless steel Watch ranged from £479 to £949; the gold Edition model is priced from £8,000 to £13,500.
Tag says on its website it is "pushing the Swiss avant-garde limits even further with the Tag Heuer Connected. Tradition meets innovation, craftsmanship meets savoir-faire, and bold style meets breakthrough technology. The clock is ticking to the major breakthrough".
Tag is one of the first watchmakers to develop a watch in response to the gadgets produced by Apple, Samsung and Google's partners like LG and Huawei. But the prospect of Apple getting into the watch market was met by some traditional watchmakers with bemusement and dismissal.
Best of both worlds
Mike France, co-founder of British watch company Christopher Ward, told IBTimes UK just before the Watch launched: "It's fantastic that there's this focus on the wrist...[but] by pretending they are luxury, they are forgetting what they are about...it begs the question about what luxury is, and how stupid you have to be to spend £8,000 on a piece of technology that is pretending to be luxury. I personally don't get it. I think they are making a huge mistake [with the gold model]. I think it's funny."
Foreseeing the like of Tag getting into the smartwatch market, France added: "I think we may end up finding the future is about where mechanical and smart technology merge...so you end up with the best of both worlds...I think that's an opportunity that certainly hasn't been lost on the watch industry."
Whatever happens, Google's slowly stagnating Android Wear needs a new flagship to help it regain lost ground on Apple and Samsung, which began with Android before going its own way with the new Gear S2.
© Copyright IBTimes 2023. All rights reserved.