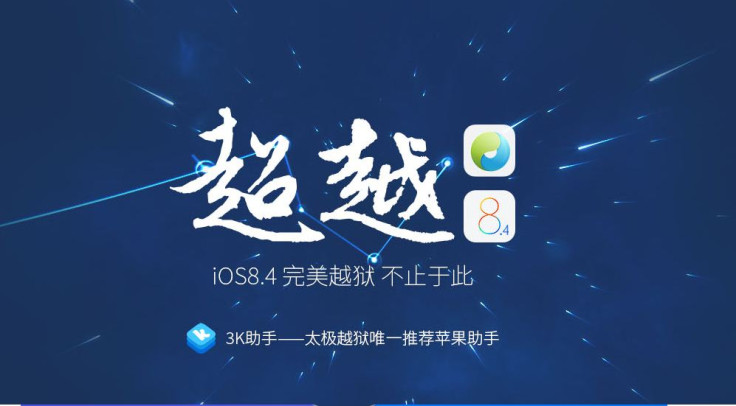 More than a month after the availability of the TaiG untethered jailbreak tool for Windows, the Chinese jailbreak developer and hacker team have now released a compatible version for Mac.
Mac users will no longer have to install a Windows virtual machine on their PCs to jailbreak their iOS devices, as they can directly install the untethered jailbreak utility.
V1.0.0 (2015-08-02)

Officially released TaiG Jailbreak Tool for Mac V1.0.0, which support all device with iOS 8.1.3-8.4.
TaiG jailbreak tool v1.0.0 for Mac supports the following list of devices powered with iOS 8.1.3-8.4.
iPhone 6 Plus, iPhone 6, iPhone 5s, iPhone 5, iPhone 4S
iPad Air 2, iPad Air, iPad 4, iPad 3, iPad 2
iPad mini 3, iPad mini 2, iPad mini
iPod touch 6G and iPod touch 5G
Apart from compatibility with Mac, the latest release does not add any new feature. However, expect changes in subsequent updates from the team, that will make the process more stable, as seen in the Windows versions.
The Windows version supporting iOS 8.1.3-8.4, first released with v2.0 on 23 June, is currently at version 2.4.3, which integrates the latest Cydia 1.1.23 – updated on 20 July.
Download link: TaiG v1.0.0 untethered jailbreak for Mac