TaiG releases untethered jailbreak version 2.0 for iOS 8.3 (Download link)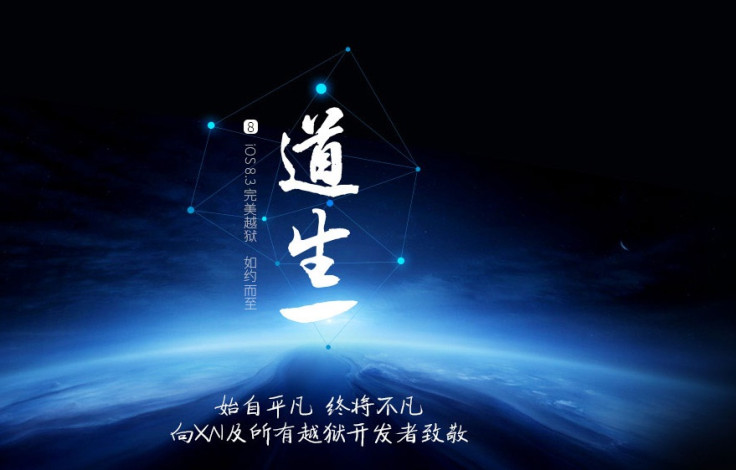 To everyone's surprise, the Chinese jailbreak developer team TaiG has just released an untethered jailbreak for iOS 8.3 with support for Windows.
The team took to Twitter to announce the availability of the new untethered jailbreak version 2.0.0 for iOS 8.1.3, iOS 8.2 and iOS 8.3.
The team further notes that Cydia Substrate also known as Mobile Substrate is not compatible with iOS 8.2 and iOS 8.3, so users are advised to wait patiently for Jay Freeman commonly known as Saurik to update it.
The jailbreak is compatible with the following devices running on iOS 8.1.3, iOS 8.2 and iOS 8.3.
iPhone 6 Plus, iPhone 6, iPhone 5s, iPhone 5, iPhone 4S
iPad Air 2, iPad Air, iPad 4, iPad 3, iPad 2
iPad mini 3, iPad mini 2, iPad mini and iPod touch 5G
Download link: TaiG untethered jailbreak v2.0
TaiGJBreak_EN_2000.zip
Click here for our guide to perform untether jailbreak iOS 8.3, 8.2, 8.1.3 on iPhone and iPad with TaiG 2.0.
Following is the release note from the Chinese jailbreak team:
This is TaiG's third time to release a jailbreak tool. For the last two releases, we received great attention from jailbreak users and technology media worldwide, and we want to say thank you.
An untethered jailbreak takes not only a slice of fortune but an ascetic perseverance. XN, as an exploit developer of TaiG Jailbreak team, is in fact lonely, of very few words and a socially challenged person. Even so, there is still one of his rare times to tell us: he wants to let his brain stop thinking.
The most exciting part in jailbreak development is the moment to see Jailbreak Succeeded. It is the recognition and support of our users that drive us to keep moving forward. At this moment, no word can express the appreciation, and no word has no vulnerabilities. XN chooses to dedicate his enthusiasm and energy to coding and programming.
Thanks for Apple for the greatest product of this era. Thanks for all the jailbreak developers to make the world even better.
© Copyright IBTimes 2023. All rights reserved.