Taiwan has reiterated its eagerness to buy more weapons from the US, a move that is likely to irk China. The island nation also said that it would place the US-Taiwan ties as its "top priority" and it was open to any trade proposal to strengthen relations "on a fair and mutually-beneficial basis."
In a 40-page report released by Taiwan's cabinet late on Thursday (11 May), the government provided rare details about the impact of Taiwan's military purchases on the US.
Touting benefits to its sole arms supplier, Taipei said that its military purchases have "boosted the local economy of and employment" in at least six US states - Alabama, Arizona, Florida, Utah, Ohio and Pennsylvania.
The Tsai Ing-wen government told the US in a rare public comment Raytheon, Lockheed Martin, Boeing, Sikorsky and BAE Systems PLC were among the companies that have profited from Taipei's purchase of missile defence systems, fighter jets, attack helicopters and other amphibious assault vehicles.
The announcement came as part of the public comment process for a 90-day trade review being conducted by the US, Reuters reported.
Although Taiwan is also concentrating on developing its own indigenous defence, it will not affect the country's military procurement from the US, Tsai's government said.
The US is Taiwan's sole arms supplier and is obligated to help Taiwan defend itself. However, China has never appreciated the arms deals and its anger has reportedly slowed down the pace of sales, Reuters noted.
Beijing, which considers Taipei as its own, has always been cautious over the island nation's diplomatic ties with major countries. It has also not ruled out military retaliation if Taiwan attempts to declare independence.
Taiwan's military spending have amounted to $2bn (£1.5bn) per annum between 2008 and 2015, and the country is the seventh largest buyer of defence equipment.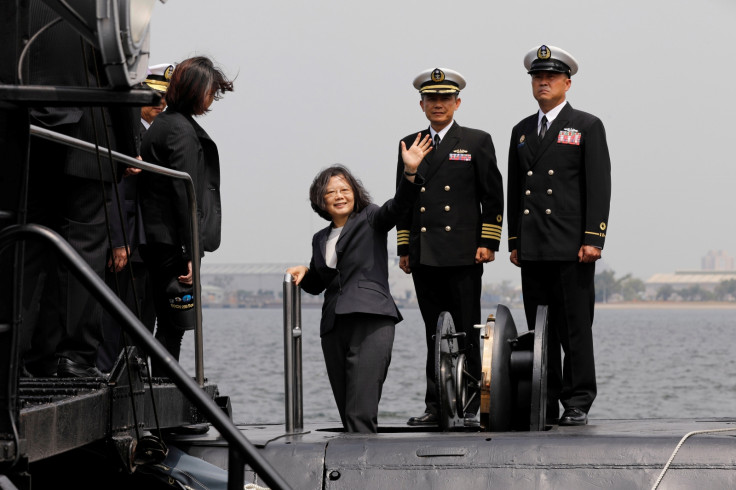 China has usually reacted angrily at the US' intention to help Taiwan improve its air force by providing advanced radars, munitions and missiles.
Taipei's current announcement could also prove a setback for the Trump administration following efforts to build a closer and stronger relationship with China.
In an interview with Reuters last month, Tsai said that her country might push to include F-35 fighter jets in its first arms deal with the Trump administration. Her comments immediately drew strong objection from Beijing.