Take note Samsung: Xiaomi unveils curved Mi Note 2 to claim Android phablet crown
Xiaomi's Galaxy Note 7 'clone' aims for the phablet market... minus the explosions.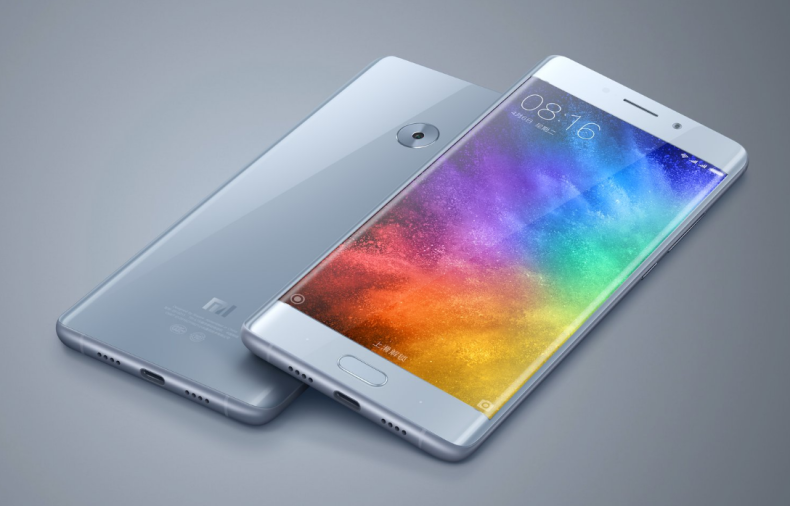 Xiaomi has unveiled its latest flagship smartphone, the Mi Note 2.
Coming in at a sizeable 5.7in, the Chinese manufacturer's new device is clearly aiming for the phablet crown recently vacated by Samsung after its Galaxy Note 7 entered into an early retirement following a string of high-profile battery explosions.
Former Note 7 owners may also find the double-edged, curved display design eerily reminiscent of Samsung's ex-flagship phablet. The Mi Note 2 sports a "ultra-thin" flexible OLED display which Xiaomi claims covers 77.2% of the phone's front.
Under the hood, the Mi Note 2 packs a Qualcomm Snapdragon 821 chipset, a 4070mAh battery (which supports Quick Charge 3.0) and a mighty 6GB of RAM.
The Android-powered Mi Note 2 is no slouch in the storage stakes either as it packs 128GB of onboard storage for media lovers.
The phablet's 22.56 megapixel rear camera comes with a suite of hardware features dedicated to 4K video capture. Xiaomi claims that the module's electronic image stabilisation (EIS) capability via a dedicated three-axis gyroscope will provide "high-speed jitter detection [which] compensates in real time".
A tweet from Xiaomi's Twitter account included a range of images showing off the rear camera's photography expertise. The Mi Note 2 also comes with an 8 megapixel front shooter with autofocus and a "beautify" mode for ardent selfie fans.
As well as global LTE band support, a fingerprint scanner, NFC and High-Res audio support, Xiaomi also revealed that the Mi Note 2 will be compatible with the Mi VR headset that was announced alongside the smartphone. The virtual reality headset will also work with Xiaomi's Mi 5 range and comes bundled with a motion controller.
The Mi Note 2 will be available in Piano Black or Glacier Silver and starts at CN¥2799 (£337, $413) for the 4GB RAM variant with 64GB storage. The global model is priced at CN¥3499 (£422, $516) and comes with 128GB of storage and 6GB of RAM. International availability and a release date have yet to be announced.
While the 'Apple of the East' has been going through some turbulent times as of late, that does not seem to have stopped Xiaomi from shooting for the moon as it used the Mi Note 2's announcement to reveal a brand new concept phone as well. The work-in-progress Mi Mix – not to be confused with the budget Mi Max – reportedly offers an impressive 6.4in display with a 91.3% screen-to-body ratio.