Xiaomi Mi Mix is a gold and ceramic smartphone with an edgless screen
Massive 6.4in smartphone has a display with no edges, a ceramic body and real gold highlights.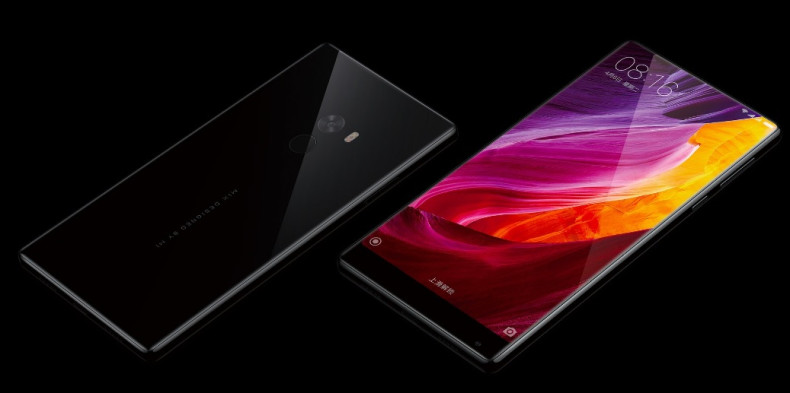 Chinese technology company Xiaomi has revealed what it claims to be the world's first smartphone to have no edges around its screen.
Called the Mi Mix, the phone has a 6.4in display which takes up 91.3% of the front of the phone. For context, the iPhone 7 has a screen-to-body ratio of 65.6% and the Samsung Galaxy S7 Edge manages 76.1%.
Revealed at a press event on 25 October, the Xiaomi Mi Mix has a black body made entirely from ceramic.
The company says the phone's proximity sensor, which normally sits above the screen and is used to turn the display off when held to the user's face, is replaced by an ultrasonic sensor embedded into the screen.
Although huge, the screen has a regular Full HD resolution of 1920 x 1080. This is the same as the smaller 5.5in iPhone 7 Plus and less than the Samsung Galaxy S7, S7 Edge and ill-fated Note 7, all of which are smaller than the Xiaomi and have resolutions of 2560 x 1440.
The earpiece, also seemingly missing, is replaced by what Xiaomi calls "cantilever piezoelectric ceramic acoustic technology" which sits inside the handset. This is said to transmit sounds as vibrations through the glass and against your ear, similar to how bone-conducting headphones works.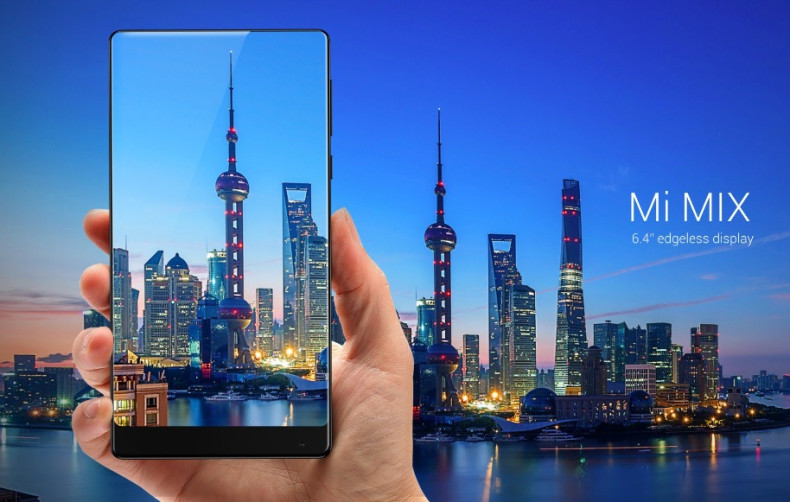 The Mi Mix is powered by an eight-core Snapdragon 821 processor running at 2.35Ghz. It has a 4,400mAh battery with Quick Charge 3.0 technology and has a 16-megapixel pixel rear camera. This is joined by a 5MP front camera, although for now it isn't clear where this camera is, given the lack of space above the display.
Described as a "concept phone" for now, Xiaomi says it plans to sell the Mi Mix is two variants; the first has 4GB of RAM and 128GB of storage, while the second has 6GB of RAM and 256GB of storage.
They are set to cost 3,499 and 3,999 Chinese Yuan (£422 and £480) respectively when the phone goes on sale in select markets in November. The more expensive model also features 18K gold trim around the rear-mounted fingerprint sensor and camera. Unfortunately, it is unlikely to be sold in the UK and Europe any time soon, although importing it through a third-party retailer could be an option.
Although Xiaomi claims it has produced the world's first phone with an edgeless display, that accolade is more commonly attributed to Sharp and its little-known Aquos Crystal from 2014.