Taliban and Afghanistan government rekindle secret talks in Qatar, say reports
It is the first known meeting of the Taliban and the Afghan government since July 2015.
The Taliban and the Afghan government have held two rounds of secret talks in the Gulf state of Qatar, say reports. The two meetings, said to have been in September and October, are the first known negotiations since Pakistani-brokered talks collapsed with the death of Akhtar Mansour, the former Taliban leader, in a US drone strike.
The talks come as the Taliban battle the government on several fronts. Troops were sent to Lashkar Gah from Kabul to remove insurgents and the Taliban captured the provincial capital of Kunduz earlier this month, before it was retaken by the Afghan army.
Despite the persisting violence, the US-backed government in Kabul – led by President Ashraf Ghani – is still trying to find a political solution to the conflict. On 18 May Afghanistan signed a peace draft agreement with the Hezb-e-Islami militant group, which is led by former prime minister Gulbuddin Hekmatyar who was one of the country's most notorious militants and designated a terrorist by the US State Department.
The Guardian said that senior sources from within the insurgency and the Kabul government confirmed to them that the talks had taken place and that an unidentified US diplomat was present at the high-level meetings.
The newspaper reported that Mullah Abdul Manan Akhund, brother of Mullah Omar, the former Taliban chief who led the militants from its inception to his death in 2013, was present. Mullah Omar's son, Mohammad Yaqoob, is also expected to soon join the talks at some stage.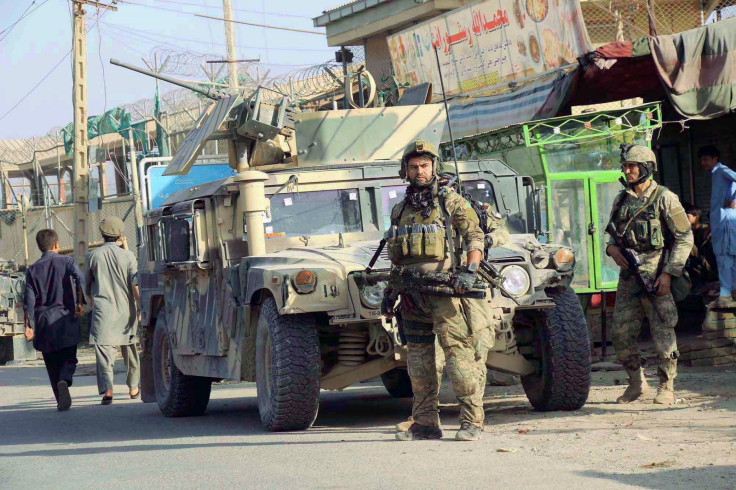 A Taliban official said after the first meeting, in September that it "went positively and was held in a trouble-free atmosphere". Akhund is believed to have met Mohammed Masoom Stanekzai, Afghanistan's intelligence chief. Although an Afghan government official confirmed Stanekzai had made at least one recent trip to Doha, he denied any knowledge of the meetings.
The Taliban representative told the newspaper that the presence of a US official made the meeting possible as the insurgents believe that Kabul is essentially a "puppet regime" installed by Washington.
"Taliban believes the Afghan issue is a dispute with both the US and Afghan governments," he said. "If these three sides can hold preliminary meetings it could create a strong base for further positive developments."
The peninsula nation's capital of Doha has had a Taliban office since 2013 and the last known peace talks between the two sides took place in Murree, Pakistan, in July 2015.
© Copyright IBTimes 2023. All rights reserved.