Tanzania: Fear of violence as nation awaits results of hotly-contested elections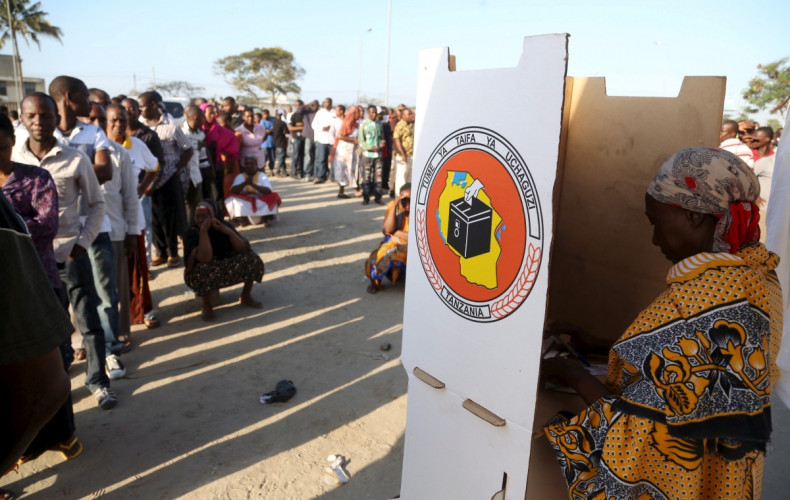 Tanzania is awaiting the results of the most heavily contested and unpredictable presidential election in the country's 50-plus years. Officials were still tallying votes for a second day on Tuesday (27 October) as the election commission called for calm, after fears of unrest grew in the commercial capital Dar Es Salaam and on the semi-autonomous island of Zanzibar.
The final result could challenge half a century of one-party rule by the Party of the Revolution (Chama Cha Mapinduzi, CCM), which is determined to extend its monopoly on power. CCM, one of Africa's best-oiled political machines whose slogan is "Unity is Victory", put forward John Magufuli as its candidate.
Magufuli, 55, is hoping to replace current president Jakaya Kikwete who is standing down after two terms despite being quite a low profile figure before this election - he was a chemist and minister of public works.
"I've carried out my duty as a citizen by voting. My appeal to those Tanzanians who have not voted is to ensure they do so to elect the people they want," Magufuli said after he cast his vote.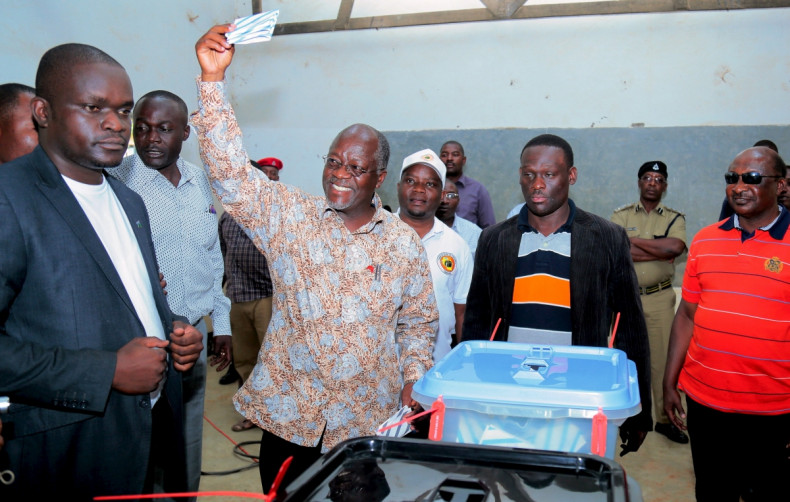 Opposition confident of victory
The ruling party is facing a tough presidential contender, Edward Lowassa, 62. Lowassa was a former stalwart of the CCM before defecting to the Chadema party - a well-funded coalition of four opposition parties. Chadema typically campaigns on an anti-corruption platform.
Lowassa resigned in 2008 after three years as Tanzania's prime minister over corruption claims that he denies. In contrast to Magufuli, who is seen as clean, many believe Lowassa benefited from corrupt deals during his time as prime minister. Yet, he boasts an an extensive political network and is convinced he has the numbers to take over.
Leading officials have said that, for the time being, it is too close to call and final results are not expected until at least Thursday. Commentators warned the tight race could spark tensions in Africa's third-biggest gold producer.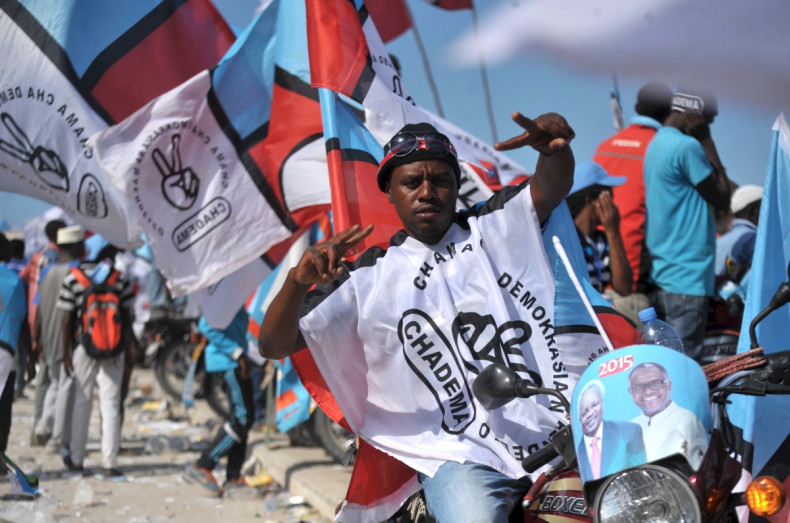 Risk of violence in peaceful Tanzania
There were early reports that Magufuli had taken the early lead, however. This has made mainland Tanzanians uncharacteristically nervous and police had to intervene in Zanzibar - firing tear gas and arresting dozens of opposition supporters - as election-related clashes sprouted.
Damian Lubuva, the head of the Tanzania National Electoral Commission, said: "Let election officials in districts announce results of parliamentary and civic polls. If this is not controlled it can trigger confusion and public unrest."
The opposition has vowed to reject the outcome in the event of vote-rigging, which it has alleged, after it said the police raided a building used by the Chadema party as a counting centre in Dar es Salaam late Sunday. 40 volunteers were arrested and officers seized equipment including computers, according to John Mallya, the party's head of legal and campaign compliance.