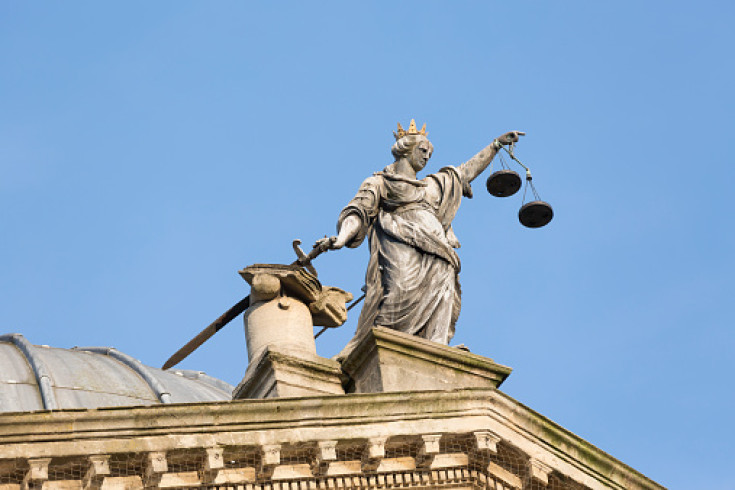 Taxi driver Martin Bell believed he was instructed by God to kill friend Gemma Simpson before sawing her legs off so she could fit in the boot of a hire car, a court has heard.
Bell unleashed a brutal attack involving hammer blows and "uncountable" stabbings on Smith after she returned with him to his Harrogate flat in May 2000.
The 45-year-old waited 14 years before handing himself in to police and pleaded guilty to manslaughter on grounds of diminished responsibility at Leeds Crown Court on Monday (15 December).
He claimed he gave Simpson, who was 23 at the time of the attack, the opportunity to get away but launched into a fury after he thought she had threatened his children.
After killing her, Bell, who was diagnosed with schizophrenia following his arrest, ran a bath and left her slashed body in there for four days with her hands bound for fear "she would come back to life".
He later repainted his flat to conceal splattered blood before hastily sawing off Smith's legs so she could fit into a car he had hired.
He wrapped her in a sleeping bag and padlocked her into the boot "so she couldn't get away", PA reported.
Bell then drove her corpse to Brimham Rocks, near Harrogate, in north Yorkshire, where he dug a hole and buried her.
He visited her grave four or five times before handing himself in at Scarborough police station in July this year and Smith's remains were exhumed.
During the court hearing it emerged Bell has been discharged from a mental hospital just six weeks before he killed Simpson.
Paul Greaney QC, defending Bell, said: "At the time of the killing, Martin Bell was suffering from a serious mental illness which substantially impaired his mental responsibility in doing what he did in killing Gemma Simpson."
He will be sentenced on Friday.