They are two of the most successful artists in pop so it was only a matter of time before happy couple Taylor Swift and Calvin Harris began working on a collaboration.
According to The Daily Star Sunday, the musicians have been keen to work on music together since they began dating in March 2015 and have already put the wheels into motion.
A source claims that Swift, 25, and Harris, 31, are currently working with music producer Detail who is responsible for married couple Beyonce and Jay Z's number track Drunk In Love.
They told the publication: "They've had a couple of sessions jamming in the studio and are working with producer Detail.
"Taylor has already been in LA laying down vocals for one of the tracks which could be premiered at the American Music Awards later this year."
The source added: "Musically, Calvin and Taylor are from different worlds - but they are determined to bring their styles together."
The 2015 American Music Awards are expected to take place in November although details of the awards ceremony are yet to be revealed.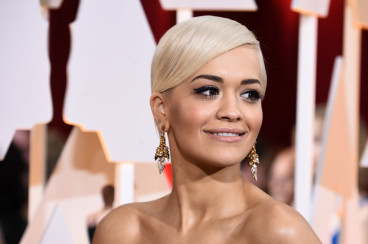 The Shake It Off songstress is no stranger to debuting new music at awards with the record-breaking music video for her latest single Bad Blood premiering at the 2015 Billboard Music Awards in May.
If reports are true, it will not be the first time chart-topping DJ Harris has worked with a love interest.
In 2014, the world's highest-paid DJ wrote and produced I Will Never Let You Down which was released by his then-girlfriend Rita Ora. The couple dated for a year before splitting in June 2014.
Harris' relationship with Swift is going from strength to strength and the Blame producer admitted he is "insanely happy" with the Grammy-winner.
The DJ told UK radio station KISS FM: "It's going absolutely fantastic.
"It's interesting, because obviously there's different things written about it every day and even if we don't do anything publicly for a while, someone will make something up."
He added: "For me it could be a lot worse and I'd still be like insanely happy with her so I'm good with it."