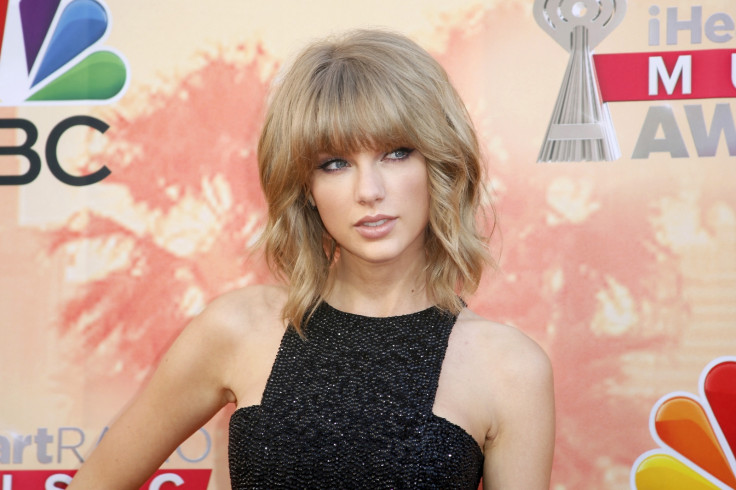 She's given generously to a number of goodwill organisations in the past few years and embarked on hospital visits as well as performing at several benefit concerts. All acts that have landed her at the top of the annual list of DoSomething.org's annual list of the most charitable celebrities since 2012.
Now Billboard have confirmed that Taylor Swift has donated $15,000 (£9,676) to a campaign in aid of 28-year-old Amber Lynn and her seven-year-old Jonathan 'Bear' Van Riper who were injured in a car crash on Saturday (6 June) in Texas. The money will go towards the pair's medical costs and target of $125,000.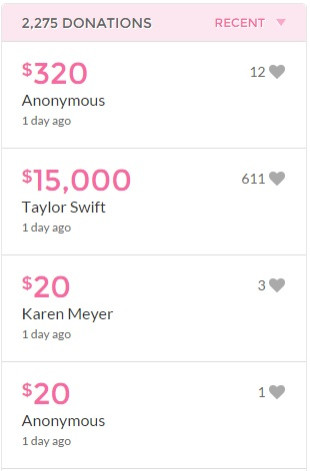 Husband-and-father to Amber and Jonathan, Aaron Van Riper was one of the volunteers firefighters called to the scene of the wreck to help with the rescue unaware that his family were in the collision.
The victims were flown to a Houston hospital, and while they were being treated, a GoFundMe page was started up after it was discovered the family did not have health insurance.
It was reported on Wednesday by Fox 26 that Amber remains in critical condition with numerous broken bones including her leg, foot and pelvis while Jonathan had already been released from hospital with a broken leg and elbow.
"Both have multiple broken bones," the page read which was set up by a family friend. "This is an outstanding family! They are involved with supporting our local community of Riverside and Fire Stations.
"Please help this precious family due to excessive medical bills and lack of funds that will come in over the next year. Amber and Bear will both be in wheelchairs leaving Aaron to take care of his family 24/7 in a house full of stairs."
Swift's contribution is the largest individual sum out of the more than $100,220 already made since Sunday, from 2,275 donations.
Over the past couple of years, the 25-year old Bad Blood singer has made sizeable donations, (amounting to more than $200,000) to organisations such as New York City public schools, the Children's Hospital of Philadelphia's Cancer Center and the Nashville Symphony.