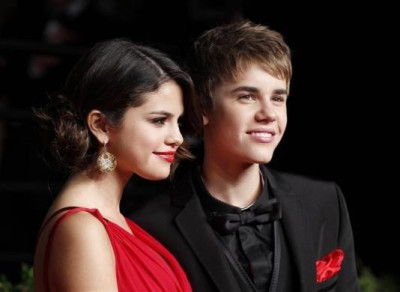 American country music singer Taylor Swift is reportedly not in favour of Selena Gomez rekindling relationship with Canadian pop star Justin Bieber.
According to Hollywood Life, the 24-year-old Red singer does not support the reunion.
"Once Taylor finds out that Selena is hanging out with Justin she will be very mad," a source said, "This is exactly what Selena has told Taylor all along that she would not do, and now that she has, [it] will show Taylor that she can't trust Selena."
Gomez broke up with Bieber last year in January, but he set tongues wagging after posting an intimate photograph of himself with the former Disney star, sparking speculation of a possible reunion.
The two were also spotted kissing each other while meeting up backstage at the Billboard Music Awards held at the MGM Grand Garden Arena on 19 May in Las Vegas.
Latest, on 2 January, Bieber and Gomez were spotted enjoying a Segway ride through Calabasas, California.
"He's been trying to get her back for ages and he's still trying," an insider told the website, "She's not back with him but they're back on way better terms so the door is open for that for sure."
Gomez had cancelled the Australian and Asian leg of her tour, saying she needed to spend some time on herself. Later it was revealed that she is suffering from autoimmune disease Lupus.
"They've been talking every day, he really understands what she's going through with her lupus," the source continued, "He's been so supportive because he knew how much she wanted to keep that private."