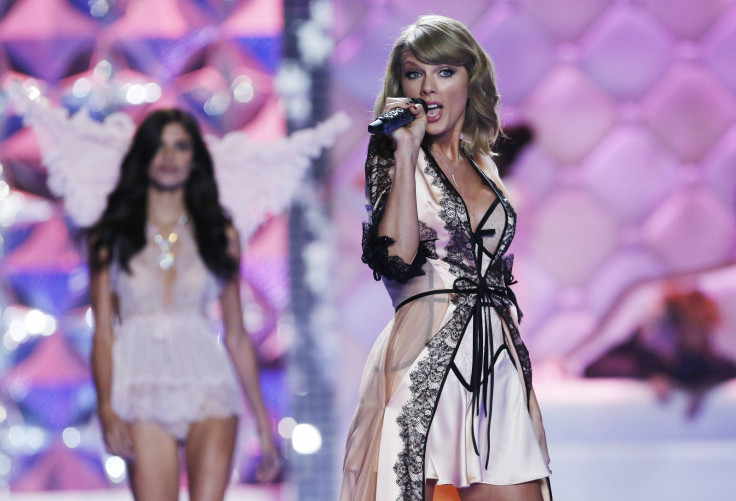 Taylor Swift has become the latest victim of internet hackers after her social media accounts were taken over.
The hackers threatened to post naked photos of the singer, after sending tweets to her 71 million followers.
They then sent tweets to Swift's fans telling her to follow the accounts @veriuser and @lizzard.
The owner of the account @veriuser appeared to take credit for the hack, after sharing a screenshot demonstrating he had access to Swift's account. "I f***ing love myself," the hacker wrote.
Regaining control of her accounts Swift responded to the claims saying: "Any hackers saying they have 'nudes'? Psssh you'd love that wouldn't you! Have fun photoshopping cause you got NOTHING."
The singer was on holiday in Hawaii, when she was alerted to the hack. Writing on her Tumblr page she told her fans: "Well, now I'm awake. My Twitter got hacked but don't worry, Twitter is deleting the hacker tweets and locking my account until they can figure out how this happened and get me new passwords. Never a dull moment."
In a reference to her hit song, Shake It Off, she added: "#HACKERS GONNA HACK HACK HACK HACK HACK." Later she wrote: "Now instagram. This is going to be a long day."
The 25-year-old star revealed that Paramore's Hayley Williams had alerted her to the hack.
"I'd like to acknowledge the MVP of the day, @yelyahwilliams, for being the first to text me about the hack this morning. #FriendshipGoals," she said.
"#THIS IS WHY I'M SCARED OF TECHNOLOGY #WHO'S PARANOID NOW??" she added.
The singer has over 20 million fans on Instagram and over 51 million on Twitter.
Messages posted by hackers on Swift's social media pages have since been removed.