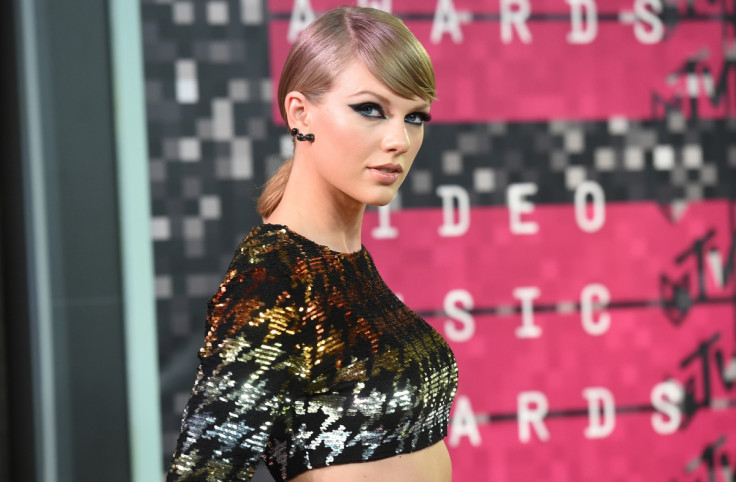 Taylor Swift skipped the MTV Video Music Awards on Sunday night to tend to her jury duty in Nashville in an aggravated rape and kidnapping case on Monday. However, the pop star has reportedly been excused by the judge from being a potential juror in the case.
According to reports, the Bad Blood hitmaker was excused from jury duty because of her own involvement in another pending civil case that is related to sexual assault and battery. Swift reportedly felt that she could not be impartial given her circumstances.
"She asked to be left off out of concern for an upcoming trial in Denver where she was — she used the term — 'groped' by a fan at a meet-and-greet," a spokesman for the Davidson County district attorney general's office said.
The case is related to a lawsuit against former radio host David Mueller, who sued Swift in September 2015. As per the legal filing, Mueller claimed he was fired from his job due to false accusations made by Swift's attorneys that he grabbed the singer's bottom during a photo shoot. However, the Blank Space hitmaker's legal team shot back saying that Swift had been "surprised, upset, offended, and alarmed" by the alleged assault.
Meanwhile, her absence from the VMAs caused quite a controversy especially with her long-running feud with rapper Kanye West over the controversial lyrics of his song. Considering West's presence at the awards and his subtle jab at the singer, rumour mills were abuzz with speculations.
"You know, like, people come up to me like, 'Man, that's right... Take Taylor (Swift)? I love all y'all. That's why I called her," West said addressing the conflict with Swift.