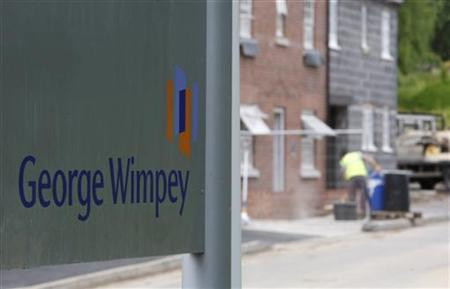 Homebuilder Taylor Wimpey has given the housebuilding sector a lift with an £80 million swing to profit after starting off the year well, with growth across the board.
"We have performed well in the first half of the year and I'm pleased with the progress we've made in reducing costs, improving the margin and developing the landbank. We have significantly strengthened our business and we are well-positioned to grow shareholder value." said Pete Redburn, Group Chief Executive.
Revenue grew to £1.219 billion from £1.132 last year, whilst operating profit swung to £78 million after making a loss in first half 2009.
Profit before tax was £19.6 million after £68.9 million loss before tax the year before, and net debt was £633.9 million down from £1,033 million.
Keith Bowman, Equity Analyst at Hargreaves Lansdown Stockbrokers commented:
"In a similar fashion to HSBC yesterday, the absence of a significant write-down – here, to the value of the landbank – has provided for a healthy gain in profitability. Costs continue to be squeezed, whilst a concentration on cash generation has underwritten a material reduction in debt. Furthermore, like rivals, a move away from flats towards building houses has aided the average selling price, with the company moving tentatively back into the buying of land.
On the downside, a significant re-financing continues to overhang (July2012), with management today providing no early optimism, whilst the outlook for the group's US housing business is expected to deteriorate near term, before hopefully recovering going into 2011. The shadow sat over the US housing market is also casting concern over a hoped for sale of the division, while potential changes to UK planning regulations raise further worries.
Nonetheless, with the full weight of interest rate policy behind the company, both here and in the US, the company remains something of a speculative play on housing market recovery, with market consensus opinion continuing to denote a buy."