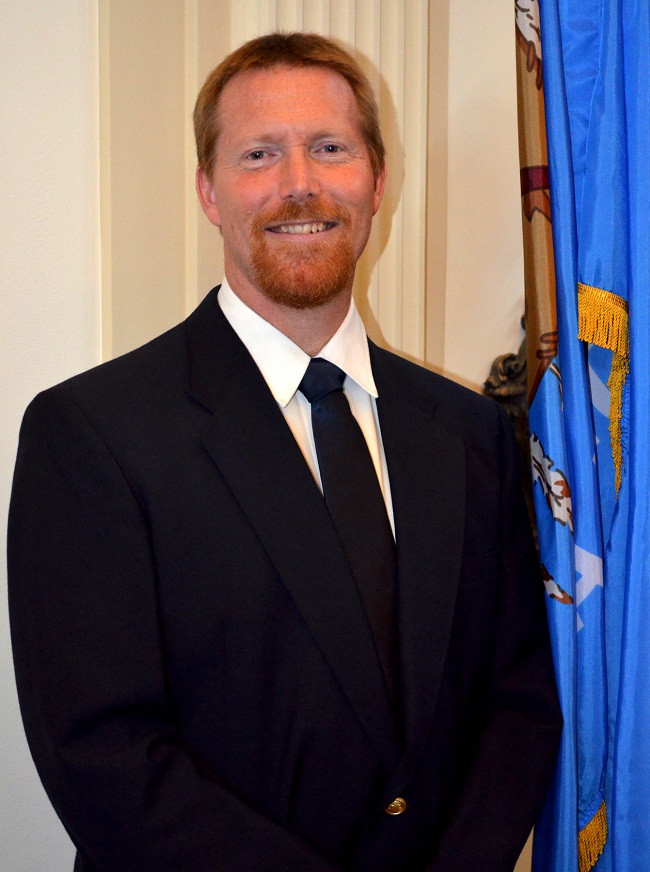 Tea Party Republican candidate for Oklahoma Scott Esk has apparently endorsed stoning homosexuals to death.
Esk hit the headlines after responding to a friend's Facebook post about the Pope's stance towards gay people by copying and pasting Bible verses including Leviticus 20:13, that described homosexuality as "detestable" and demanded gay people be "put to death".
Oklahoma's online magazine Moore Monthly uncovered the posts from last year while researching the backgrounds of the political candidates for the public.
"So just to be clear, you think we should execute homosexuals (presumably by stoning)?" Adam Bates asked Esk on Facebook.

"I think we would be totally in the right to do it," Esk hit back. "That goes against some parts of libertarianism, I realise, and I'm largely libertarian, but ignoring as a nation things that are worthy of death is very remiss."
When Moore Magazine invited him to clarify his position this week Esk said: "I have no plans to reinstitute that in Oklahoma law. I do have some very huge moral misgivings about those kinds of sins.
"I know what was done in the Old Testament and what was done back then was what's just... And I do stand for Biblical morality."
Rob Morris, the publisher of Moore Monthly, told American news channel 4, he had never met an Oklahoman with such a "fringe attitude".
"Even for people who don't agree with gay marriage, nobody wants the death penalty for gays. That's the most asinine thing."
Oklahoma introduced a ban on same-sex marriage in 2004 but it was overturned in January this year on the basis it was unconstitutional. The judge's decision was stayed, pending an appeal.
Earlier this year one Oklahoma Republican, state representative Mike Turner, suggested the state do away with all marriages, including heterosexual marriages, saying it was the only way to keep same-sex marriage illegal while also upholding the US Constitution.
The Tea Party is a libertarian, populist and conservative movement that is known for advocating a reduction in the US national debt by reducing government spending and taxes.