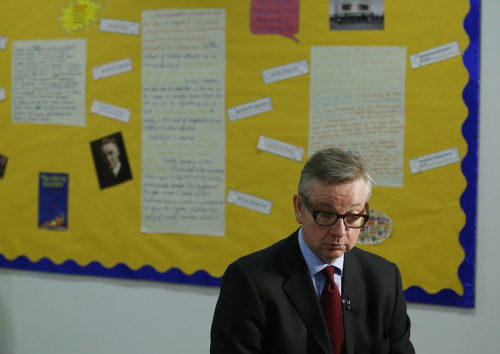 Teachers across England and Wales are set to stage a fresh strike in a long-running row over pay, pensions and conditions.
The National Union of Teachers said the industrial action will see thousands of teachers walk-out on Wednesday 26 March.
The union stressed it would engage in all talks and encourage its members to leaflet parents and engage with politicians in the run up to the industrial action.
"Michael Gove's persistent refusals to address our ongoing dispute over pay, pensions and conditions of service, is unnecessary and deeply damaging." said Christine Blower, general secretary of the NUT.
"Strike action is always a last resort for teachers and we deeply regret the fact that we have been put in a position whereby we have no alternative.
"The strike action can of course be called off. For this to happen, the Secretary of State needs to give reassurances that he will not go ahead with any changes which worsen teachers' working conditions."
The Department for Education had not responded to a request for comment at the time of publication.
The announcement comes after around 3,500 public schools across the UK were suspended in October last year due to a teachers' strike against cuts in salaries, pensions and welfare.
Organised by the two biggest teachers' unions in the country, the strike saw faculty members of primary and middle schools gathering on streets before marching toward London's city hall.
A total of 445 schools in London closed due to the national strike, and about another 200 schools in southern Hampshire were also shuttered.