Great Britain's Mo Farah has retained his 5,000m Olympic title in Rio, becoming only the second man in history to win both the 10,000 and 5,000m titles in the same Games twice. The 33-year-old - who won two gold medals at London 2012 - has matched the achievement of Lasse Viren of Finland, who completed the double at the Munich 1972 and Montreal 1976 Games.
Farah dominated the race from the mid-point and produced a 52-second last lap to cross the line ahead of the USA's Paul Chelimo, who was subsequently disqualified for stepping off the track. Farah out-sprinted his American rival in the home-straight to underline his status as one of the greatest distance runners of all time.
The Ethiopian contingent set off at a fast pace, with intention being to stretch Farah before the final lap. But the Brit remained calm and slowly made his way to the front of the field, from where he dictated the pace of the race. Farah started to increase the pace as he approached the final lap, before racing clear of the field in the final 200 metres.
"I can't believe it," Farah told the BBC. "My legs were a bit tired after the 10k, I don't now how I recovered. People were bringing me food in my hotel room, but it is every athletes dream.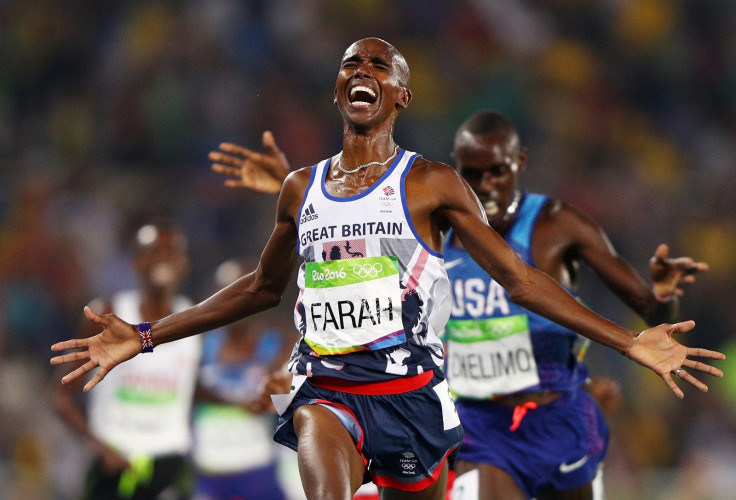 "[It shows] I didn't just fluke it in London, to do it again is incredible. I just want to see my kids and hang this medal around their necks. I was surprised by the first lap, I thought it was going to be a slow race. They had a plan, they wanted to take the sting out of me but when I hit the front, I wasn't letting anyone past me."
The Brit subsequently revealed his children inspired his latest Olympic triumph. "I can't quite believe it. I wished for just one medal as a junior," he shared.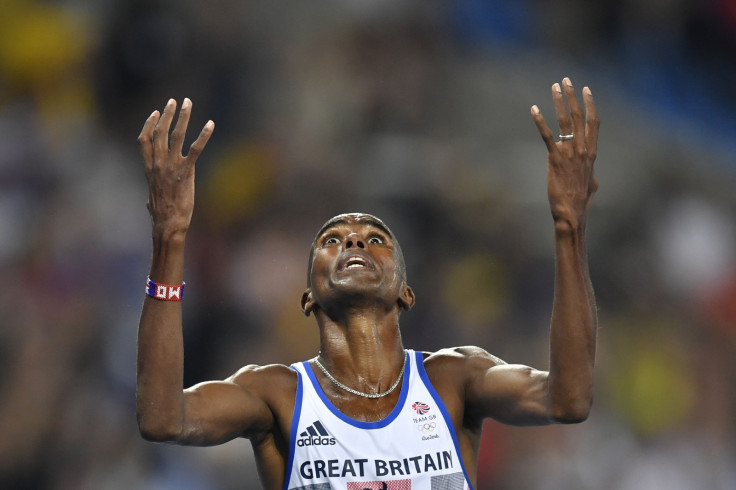 "It has been a long journey but if you dream of something, have ambitions and are willing to work hard then you can get your dreams. I don't see my kids, I will never catch that time I missed but if I can achieve something for them, that is what drives me."
Following confirmation of numerous disqualifications, Hagos Gebrhiwet was awarded the silver medal and Bernard Lagat the bronze, with Britain's Andrew Butchart in fourth.