As Tech City turns three, it looks to the future with expansion of visa programme.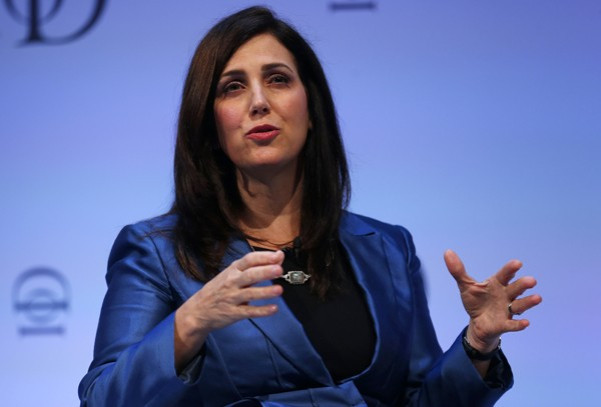 As Tech City celebrates its third birthday UK Prime Minister David Cameron announced the extension of the Exceptional Talent visa to help address one of the major stumbling block for companies looking to build on intial wave of success.
The Exceptional Talent visa will be extended from April of next year to cover people with a strong record within the digital industry, having originally been introduced to cover individuals in the areas of arts, academia and engineering.
The scheme is designed to make it easier for outstanding individuals in a certain area to get a work visa in the UK.
Cameron said: "The combination of the right policies, the right people and the right programmes, backed by a Government that listens and takes action, has led to some of the world's best entrepreneurs and their companies choosing the UK as their home."
Hiring problems
Hiring people with the right talent is one of the main issues affecting companies in Tech City who are looking to expand their business. Joanna Shields, the former Facebook CTO who took over as CEO of Tech City Investment Organisation earlier this year, said:
"People weren't banging on my door, but every tech company that we talk to says that hiring is a problem."
Tech City was established three years ago by Cameron to support a growing cluster of tech companies being established in and around the Old Street roundabout in east London.
The hub has since attracted major international tech companies like Google, Amazon and now Samsung, who have all established development centres in Tech City. There have also been a number of homegrown success stories, such as MindCandy, TransferWise and Hailo.
However not everyone has seen Tech City as such a big success. Many point to the lack of a break-out success story such as Twitter of Facebook, and the fact that small start-ups and all to quick to sell up at the first sign of interest from big US companies - as was seen with the much publicised purchase of Summly by Yahoo earlier this year.
"Pathetic attitude"
Equity expert Edmund Truell spoke earlier this year about how UK startups have a 'pathetic attitude' to risk and reward which is keeping the UK's startups behind Silicon Valley and the US.
The CEO of Huddle, Alastair Mitchell, whose headquarters are in Tech City said:
"For Tech City to thrive, there's still more to be done. While investment has improved for early-stage companies, there now needs to be a huge amount off investment for mid-stage businesses. The government and investors now need to provide more large scale funding to help transform good medium-sized businesses into outstanding global leaders. Without this, all the good work done thus far will be for nothing and we won't see organisations blossom as they should."
There have also been some questions raised about the governing body, Tech City UK with a report published to coincide with the third anniversary of the hub suggesting it is "Britain's most secretive public body."
Lack of transparency
The first print edition of Tech City News says that despite being part of a government widely credited for its work in opening up data and transparency, Tech City UK remains one of the most secretive public organisations in Britain."
The report says that Tech City UK refused to hand over information about their annual budget ahead of the third anniversary this week. This was not always the case. In 2010 when it was first established Tech City UK's impact report broke down clearly how it spent its £2.1 million budget.
This was followed by criticism of how the body spent money on events and entertaining which in turn has led to a lack of transparency according to the Tech City News report.