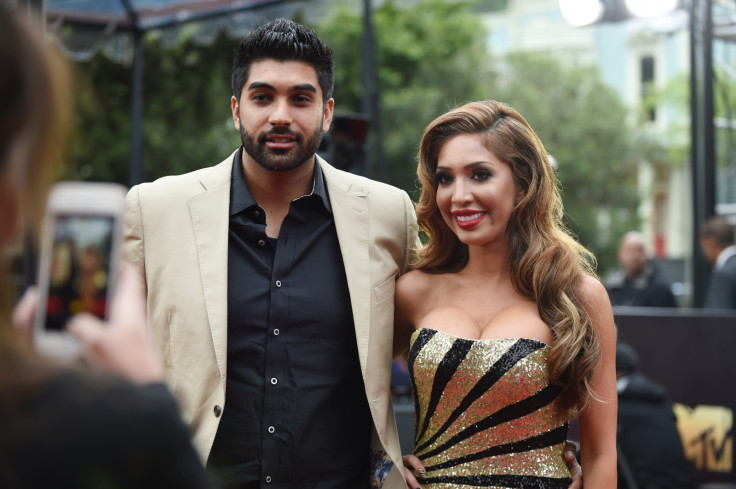 Farrah Abraham has been hit by pregnancy rumors yet again. The Teen Mom OG star's on-and-off boyfriend, Simon Saran posted a photo of Abraham celebrating her 26th birthday in yoga pants, crop top and flaunting a round belly.
Fans have speculated that the 26-year-old reality star could be pregnant. Now Saran has reacted to rumors and told Hollywood Life, "She just may be 26 and pregnant," with an obvious nod to her MTV reality show days.
When pressed if Abraham was indeed pregnant, he simply replied, "Yes," and later went on to add, "I think we should go on the Maury Show and find out!" He jokingly added, "Yes, I'm looking forward to being called Daddy. Oh, and if I am the father, I would want my kid also to call me Daddy."
However, he later took to Twitter to clarify that he was joking. He shared a new report with a headline, "Teen Mom OG': Farrah Abraham is pregnant says Simon Saran, but is he lying?".
In a second tweet, he noted, "No she's not pregnant, just thought it was funny lol." Abraham, who celebrated her 26th birthday with a big bash at Boutique Restaurant in New York City on 3 June spoke to E! News about pregnancy rumors.
She told the outlet, "No. I am not. I hope I don't look pregnant! I am not engaged that's why I am single. Maybe I'll meet a new guy here?" Confirming that her relationship with ex Saran is cordial, the MTV star said, "Simon and I are cordial. We are friends—or trying to be. If it doesn't work out to be friends in the future I am happy I tried to be friends with an ex."
Abraham admitted that she is hoping to find love on her next MTV show, Love Socially. She told US Weekly, "I hope I find [love] this summer. The new show is called Love Socially. It's based with MTV UK and International, so a division of Teen Mom. [It will be filmed] in Australia, London and four other countries with four other celebrities."