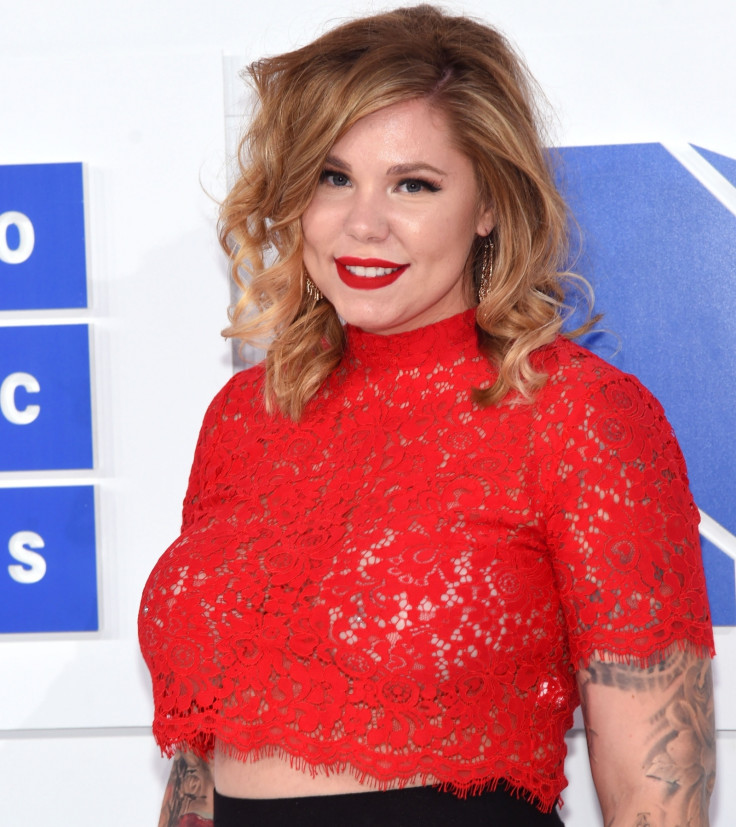 Although the drama hasn't peaked to such a stage, a new report claims that Teen Mom 2 star Kailyn Lowry is currently dealing with the fears of losing her baby boy in a potential custody battle. Apparently, the reality star and her baby daddy Chris Lopez have been amicable but it's Lopez's mother, who doesn't approve of Lowry's "lifestyle".
A source told Hollywood Life, "Kailyn is so shocked and disgusted that Chris would even consider trying for custody; it's unbelievable to her."
Dishing further about the brewing drama, the website insider claimed that Lowry is terrified over the prospects of a legal battle, even though things haven't escalated to such a level.
Having recently welcomed her son on 5 August, and additionally taking care of two other children - Isaac, 7, and Lincoln, 3 – the reality TV mum is feeling "emotional and vulnerable".
"Kailyn's an awesome mom though; she's proved that. And although she hasn't got her parents in her life, she does have a strong support network around her," said the source, adding that "all this custody drama is pretty much that — just drama."
"None of Kailyn's friends think it's a possibility, and they keep reminding her to stay strong and just focus on her children. But, that said, it's still really upsetting and frightening, and it's really the very last thing she needs to be dealing with right now," the gossip site reported.
Meanwhile, the 25-year-old MTV star has been frequently treating her social media followers to sweet pictures of her newborn and the rest of her family. Sharing an adorable close-up of her yet-to-be named baby cuddled-up on her arms, Lowry simply wrote, "He's so perfect."
Later the mother-of-three posted an outdoor snap, which seems to be a part of the recent family pictures documented by a professional photographer.
While Lowry has mostly been estranged from the father of her baby boy, she still has remained hopeful, especially during delivery. "Every child deserves their dad. I'm hopeful. I'm positive he'll be around," she told Radar Online earlier.