An American teenager who was almost driven to suicide by the taunts of school bullies has been pulled back from the brink by the support of wellwishers from around the world after his mother made his story public.
Noah Brocklebank, of Columbia, Maryland, was tormented by other youngsters in his class at school to the extent that he began self-harming and then decided to end his life - on the day he turned 13.
He announced his intention by uploading graphic images of his badly slashed arm to his Instagram page accompanied by the message: "Day of scheduled suicide: February 8<sup>th 2013, my birthday."
He later told CBS: "The saying sticks and stones may break my bones but words will never hurt me does not apply. I just felt like my life was worthless and everything was terrible."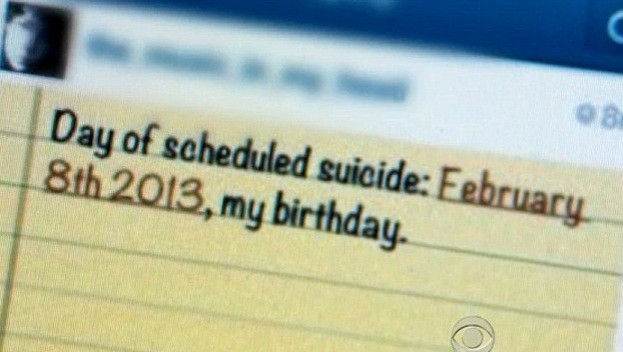 The sad message was seen by his mother Karen who sent Noah to hospital. He spent eight days there and during that time she put out a heartfelt appeal for friends to make her son feel better.
"I decided to put it out there. It was a survival plea," she explained.
They shared his story on Facebook and Twitter and it spread far and wide from there. Soon afterwards, the family began receiving a flow of letters which became a flood of nearly 2,000 messages of support.
The support worked and Noah said he now feels stronger and less vulnerable.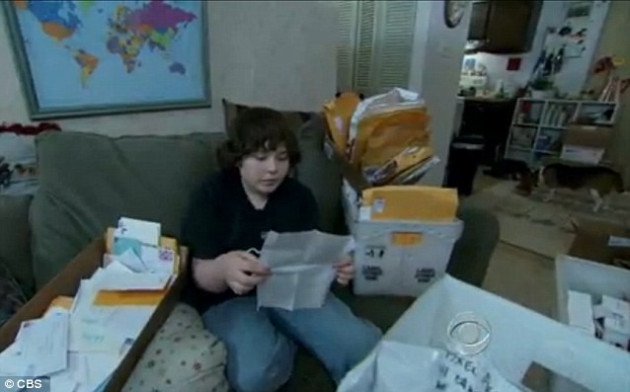 He now reads the letters to cheer himself up when he needs to.
Noah said: "I was focused on the bad side of people, like the bullies. Then I realised there are caring people out there who can be my friends."
His mother said: "It has restored my faith in humanity, it really has."