Teen Wolf season 5 episode 3: Scott tracks shapeshifter as mystery over Malia's mother aka 'Desert Wolf' will unfold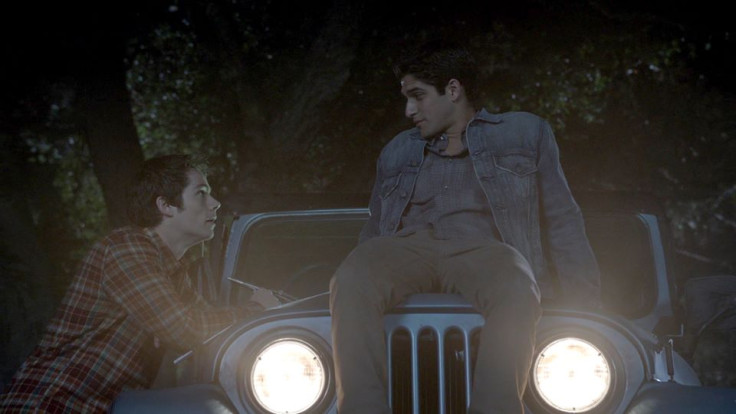 After an explosive two-hour Teen Wolf premiere, fans will find Scott tracking a dangerous shapeshifter in episode 3.
Episode 3 is titled Dreamcatchers, which will air on Monday, 6 July at 10pm EDT on MTV.
The official synopsis of the episode reads: "Scott tracks a new shapeshifter that's threatening Stilinski, while Malia receives information about her mother."
In the upcoming episode fans will finally get to know more about Malia's mother, the Desert Wolf, who is a mysterious character. In the two-episode season 5 premiere, we saw Lydia remembering Malia and the Desert Wolf, which hints at the fact that Malia's mother is likely to appear soon.
Shelley Hennig, who plays werecoyote Malia Hale previously told Blastr, "Malia still doesn't know who her freakin' mother is. She already has daddy issues, and maybe she'll have momma issues soon. But maybe Stiles, since he's such a great detective, will help her figure out who, what and where her mother is."
According to E! Online, a familiar face will return, but in a completely new and disturbing way.
Holland Roden, who plays Lydia Martin teased about the new villain and said, "There's one particular prosthetic that they use this season that is on somebody's face and it's not really that monstrous; it's just more eerie."
While, Tyler Posey who plays Scott teased, "This character has been on the show before, but we won't say who! He's making a comeback."
In the premiere episode Theo -- a new character -- was introduced, who is likely to threaten Stiles and Scott's bromance.
Jeff Davis told E! Online that senior year will really test Stiles and Scott friendship, seeing if it "can bend without breaking, but it might just break". And Theo's introduction will be just one of a few factors that will be testing Scott and Stiles' friendship.
In the first part premiere episode, a new big-bad villain was introduced, who is referred to as the "Dread Doctors".
Series creator Jeff Davis dished on Dread Doctors saying: "Our new masked villains, they have their own new mythology. They're inspired by a variety of things from history, including German scientists from World War II and plague doctors [from the Middle Ages]. What I can say about them is, they are scientists who worship the supernatural, and they have very bad, nefarious plans for the town of Beacon Hills."
Teen Wolf season 5 episode 3 airs on Monday, 6 July at 10pm EDT on MTV.
© Copyright IBTimes 2023. All rights reserved.