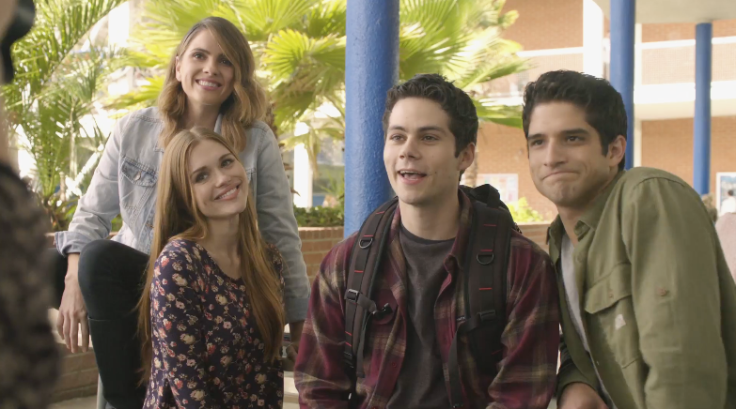 The hunt for Stiles takes an interesting turn in Teen Wolf season 6's upcoming episode, where Scott McCall and Lydia Martin learn about a man named Stiles in Beacon Hills. Episode 3 is titled, Sundowning, which will air this Tuesday (29 November) at 9pm ET on MTV Network.
There's another Stiles Lydia and Scott never knew about.
Click here to watch the episode online on MTV's official website. You can live stream the episode by clicking here (in the US).
Stiles was taken away by the Ghost Riders in the season 6 premiere,and wiping him from existence. However, in episode 2, the pack found out that the Ghost Riders took someone away from them and through Lydia's powers they figured out the name Stiles.
A sneak-peek of the episode hints at another man named Stiles in the town. Scott and Lydia are talking to Sheriff Stilinski, who shows them a photo of a man named Stiles and tells them that he was an army engineer.
Scott then explains why the name Stiles is so important, "We think that somebody was taken from us. They have erased our memories." Later Lydia adds that they found a clue, "the name Stiles". Scott admits, "I think he was my friend. Maybe he was my best friend.
Tyler Posey who plays Scott spoke to Hollywood Life about Stiles and when they will remember him. He said, "It happens fairly quickly. We are already sense that something is off almost immediately! It takes a couple of episodes to realize what the hell happened, and for us to start to follow the clues of what the f*** just happened and why I feel this way. So it takes a little bit."